Woman caned 101 times
Allegation extramarital affair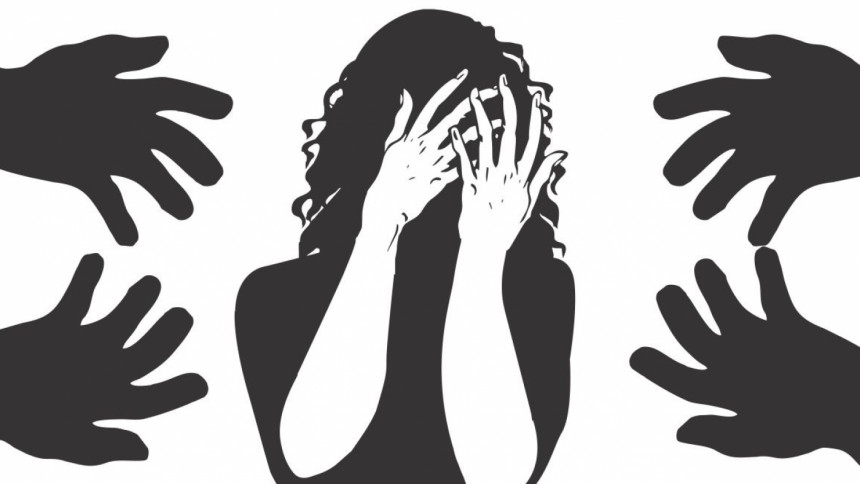 A woman has been caned 101 times and a man 20 times over an alleged extramarital affair in Rangpur, in a clear violation of a Supreme Court verdict on religious edicts. 
The incident happened in the district's Pirganj upazila on Tuesday night, after a village arbitration committee gave a ruling to punish the man and the woman.
Last year, the apex court ruled that only "properly educated" people could issue fatwas, but without violating the laws of the land. "But any coercion or undue influence in any form is forbidden."
In Rangpur, however, a union parishad member led the out-of-the-court settlement by issuing an order that the two be caned for their "offence".
Locals said Saidul Islam, 26, entered the house of his neighbour by jumping over the fence and found the latter's wife alone that evening.
When villagers came to know it from another woman, they went to the house and caught Saidul and tied him up.
They informed Aktar Hossain, a member of Chaitrakol UP, who then sat for the arbitration at the woman's house.
Villagers alleged Aktar and the other member of the arbitration team did not hear much from the woman and other locals before handing down the punishment. The UP member also fined Saidul Tk 10,000 to be paid to the woman.
Contacted, Aktar said it was an incident of "extramarital affair". "Villagers asked me to be the headman of the arbitration team." 
The woman's version of the event was not immediately available.
During the caning, some 400 villagers were present, according to witnesses.  
The UP member forced the woman's husband to beat his wife while the member himself caned Saidul.
The woman fell sick following the beating, but she was sent home without treatment, witnesses said.
Talking to The Daily Star, Barrister Sara Hossain said: "It is a clear violation of the Supreme Court's judgment. No one can take the law into his own hands or impose any extrajudicial or cruel, degrading punishment on any other person."
Saying that there is no scope for imposing any punishment in the name of so-called fatwas in the Bangladeshi legal system, she said fatwa was nearly an opinion.
Last night, police went to the woman's house to investigate the incident.
Ziaur Rahman Sabuj, chairman of the Chaitrakol UP, said he learned about the incident and that he would take action against the offenders upon investigation.
According to the SC verdict, "No person can pronounce fatwa which violates or affects the rights or          reputation or dignity of any person which is covered by the laws of the land. No punishment, including  physical violence and/or mental torture in any form, can be imposed or inflicted on anybody in pursuance of fatwa."