Two killed in 'gunfights' in Mymensingh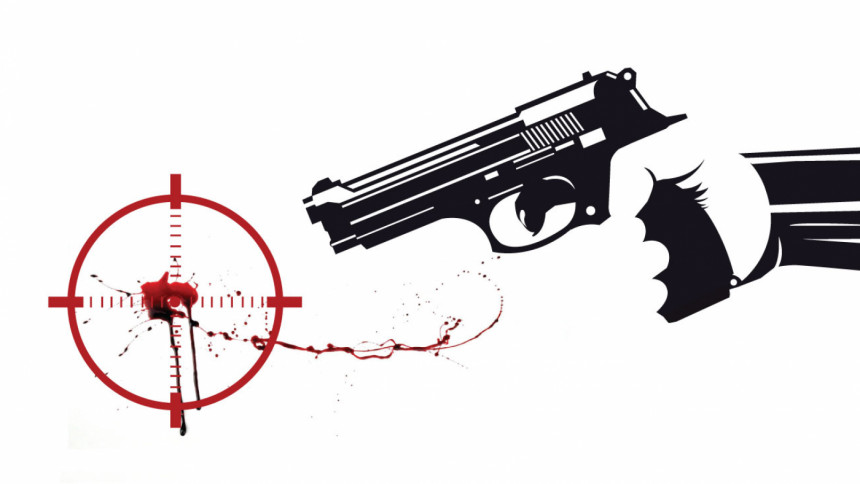 Two alleged criminals, including a murder suspect, were killed in separate "gunfights" with law enforcers in the early hours yesterday.
Of the deceased, Alamgir Hossain, 32, son of Safir Uddin, was an accused in a murder case and Sirajul Islam, 23, was wanted in a case filed for stabbing a schoolteacher during mugging.
Police arrested Alamgir in Gopalganj on Friday and took him to Joybangla Bazar of Mymensingh Sadar around 2:30am yesterday to arrest other fugitives in the case, said Inspector Md Ashikur Rahman of Detective Branch.
Another accused Siddiqur Rahman and his accomplices opened fire on the detectives around 3:00am. The DB team retaliated, triggering a "gunfight".
Alamgir suffered bullet injuries when he tried to escape from police custody. He was taken to Mymensingh Medical College Hospital (MMCH) where doctors declared him dead, said the official.
In another incident, a team of Kotwali police raided SA Sarker Road area in the town where Mobarak Morshed Milky, a teacher at Mymensingh Zilla School, was stabbed by muggers early Friday.
Police detained a person in this regard but did not reveal his identity for the sake of investigation.
After interrogation of the detainee, the police raided the SA Sarker Road area around 4:00am yesterday.
The "gunfight" took place when Sirajul and his cohorts opened fire on the police team, said the OC of Kotwali police.