'Robber' killed in Dhaka 'gunfight'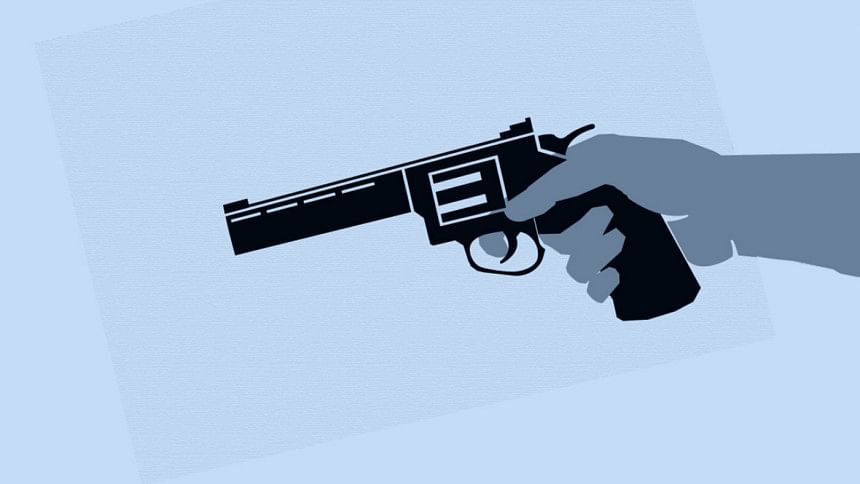 A suspected robber was killed and two others suffered gunshot wounds in a reported gunfight with Detective Branch (DB) of police in Dhaka's Bhatara area early today.
Mashiur Rahman, deputy commissioner of DB (north), said police arrested some suspected criminals from different parts of the city yesterday.
During interrogation, they informed police that some robbers will gather in the area to commit a robbery.
Based on their information, a team of DB conducted a drive in the area around 1:00am and stopped a microbus.
Four people on the vehicle opened fire on the law enforcers while trying to escape. During the skirmish, three criminals were shot but another managed to flee the scene, the DC said.
They were taken to Dhaka Medical College Hospital where Lavlu, 50, succumbed to his injuries around 4:00am, said sources at the hospital, he added.
The two other criminals -- Selim, 41, and Kamal, 45, -- are undergoing treatment at the hospital under police custody.
Police also recovered a jacket of Rab, a pair of handcuffs, two pistols and several bullets from the spot.