Murder suspect killed in 'shootout'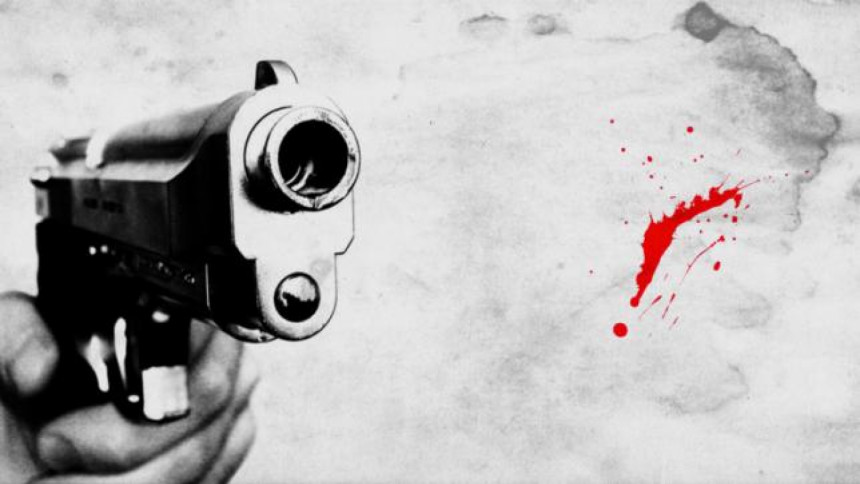 Law enforcers were clueless about the whereabouts of Nurul Islam Nuree, a suspect in the Banani manpower businessman murder last year.
It was the locals who caught him with a loaded revolver and handed him over to police after he allegedly shot dead a man in the capital's Badda on Saturday.
Hours later, he was killed while in the custody of detectives. 
Kazi Wazed Ali, officer-in-charge of Badda Police Station, said Nuree was killed in a "shootout" between his cohorts and detectives around 4:00am yesterday in Satarkul road area in Badda.
Nuree, a suspect in the killing of manpower businessman Siddik Hossen Munshi on November 14 last year in Banani, allegedly killed one of his associates, Badsha, in the fish market in Merul Badda on Saturday.
Locals chased Nuree and caught him near Rampura bridge when he was fleeing the shooting scene.
He was handed over to Badda police. Later, Detective Branch of (North division) of Dhaka Metropolitan Police took him in their custody.
According to the official news portal of DMP, based on Nuree's information, a team of detectives took him to Satarkul area to arrest his cohorts and recover firearms.
Sensing the presence of police, four to five criminals opened fire to snatch Nuree. Police then returned fire, triggering a "gunfight". Nuree was hit by bullets when he was trying to flee.
Nuree was taken to Dhaka Medical College Hospital where doctors declared him dead.
Like Nuree, people in the custody of law enforcers are repeatedly being killed though law enforcers are bound by the law to protect the detainees.
Section 328 (a) of the Police Regulation reads: "The officer-in-charge of a police station or post shall be responsible for the safe custody of all prisoners brought to the station or post."
In the last 13 years, more than 1,900 people were killed in such incidents involving police, Rab and joint forces, and 800 died while in the custody of law enforcement agencies.
About the "shootout", a night guard of Satarkul Union Parishad told The Daily Star, "I was informed by someone that they heard sound of firing in Balurmath area. Later, we came to know that a man was killed in a shootout."
According to Badda police, Nuree used to live in Rampura area and carry out his criminal activities in Badda, Rampura, Khilgaon, Gulshan, Banani and Gazipur.
Nuree was accused in several cases and convicted in at least two cases of robbery and possession of firearms, police said.