'Criminal' killed in 'shootout' with Rab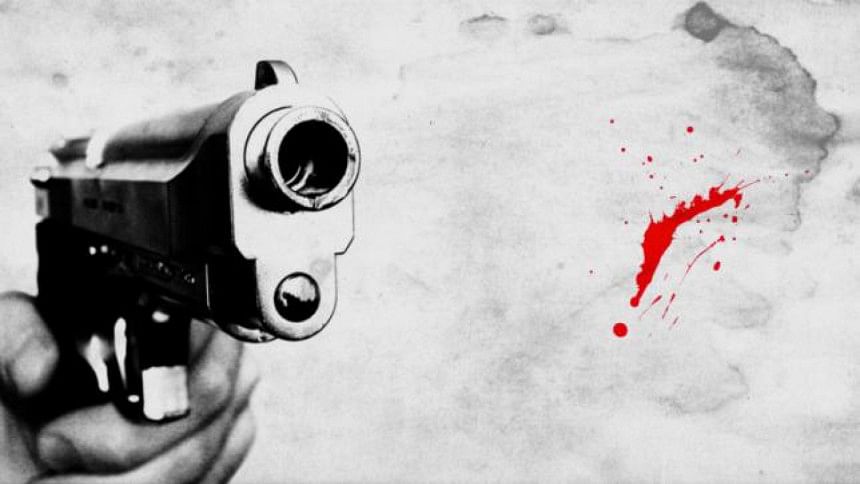 A suspected criminal was killed in a "shootout" between Rab and his cohorts in the port city's Panchlaish early yesterday.
The dead, Mohimuddin Mohin, was from Hajipara area under Bayezid Police Station, said Rab-7 Deputy Director Lt Commander Ashequr Rahman.
According to Rab, 36-year-old Mohin was known to be an operative of notorious Shibir cadre Sazzad.
The "shootout" took place in Rajganj area of Panchlaish around 4:00am, said Ashequr.
Acting on information that a group of armed criminals, led by Mohin, gathered at Rajganj, a Rab team from Chandgaon camp went to the spot to arrest them.
Sensing the presence of Rab members, the criminals opened fire on law enforcers. As the Rab team fired retaliatory shots, the thugs fled the area, leaving bullet-hit Mohin behind.
Law enforcers later recovered Mohin's body from the spot. They also recovered an AK-22 rifle, two pistols, two magazines and 27 bullets from there.
The body of the deceased was sent to Chittagong Medical College morgue for an autopsy.
The Rab official said Mohin was accused in 18 cases filed with different police stations in the city over murder, robbery and extortion.