Trouble over hacker ad
Furious education minister orders legal action against coaching centre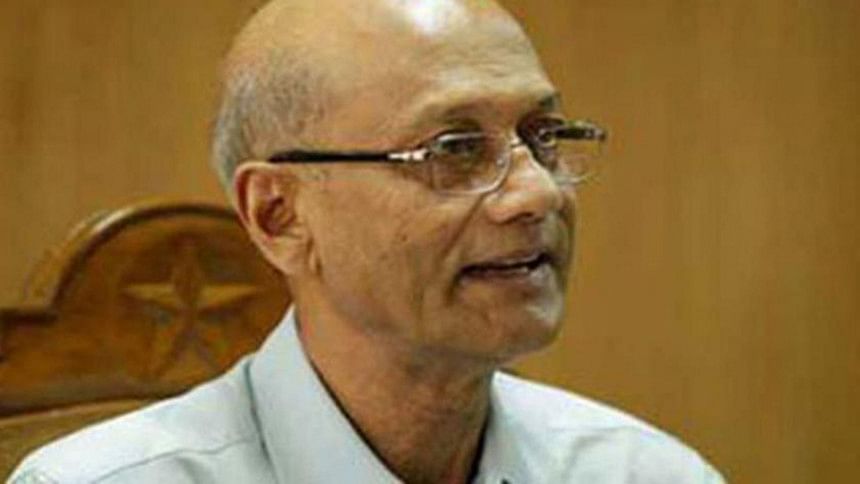 An English coaching centre has landed in trouble for publishing an advertisement that allegedly inspired people to become hackers.
The education ministry is going to take punitive actions against [email protected]'s after it circulated an "objectionable advertisement making a mockery of the heist of $101 million from Bangladesh Bank".
"We could have destroyed the centre, but we won't do that. We will bring its chief to book," said Education Minister Nurul Islam Nahid.
He was speaking at the inauguration ceremony of a content sharing portal, www.edutubebd.com, developed by Ethics Advanced Technology Limited, at a city hotel yesterday.
Referring to Saifur Rahman Khan, managing director of [email protected]'s, the minister said despite being a teacher, the head of the coaching centre was "luring students into studying there in order to be good hackers".
"We will file a case against them."
Nahid on Monday sent a note to Education Secretary Sohorab Hossain, saying, "This issue is dangerous and a serious step needs to be taken."
He made some suggestions including filing a general diary and a case and, requesting the Anti-Corruption Commission to take necessary steps in this regard.
Sources in the education ministry said the process of filing a case against the coaching centre was underway.
Other coaching centres that are being run in violation of rules too will face serious actions, they said.
Cyber-thieves last month stole $101 million from Bangladesh Bank's account with the Federal Reserve Bank of New York.
In an ad published in a daily recently, [email protected]'s said, "Hackers failed to get off with Tk 160 crore of Bangladesh Bank due to mistakes in English."
During the transfer of the money to Sri Lanka, the Deutsche Bank became suspicious as the word Foundation was misspelt as Fandation and eventually transfer of $20 million was stopped, the ad read.
"Due to weakness in English, thousands of students are failing to get admitted to DU, JU, CU, RU and to achieve success in BCS, MBA and IELTS," it continues.
"Moreover, all textbooks at the university level are in English, which means to become a skilled doctor, engineer, MBA, officer, lawyer (even a skilled hacker), it is essential to be good in reading, writing, speaking, listening and spelling [in English]," the ad said.