PUBLIC UNIVERSITY TEACHERS' ISSUE
Yet another meeting ends without headway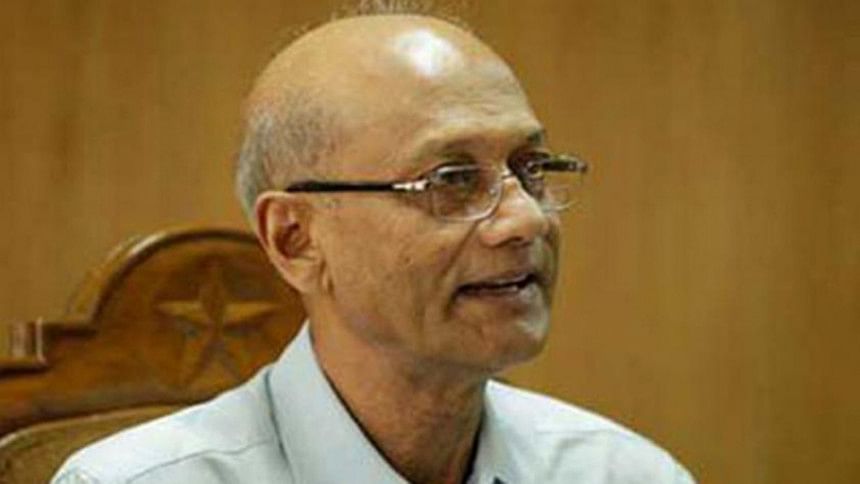 - 2nd meeting between minister, teachers
- Nahid reiterates assurance
- No decisions taken
- Teachers threaten 'tougher stance'
Yet another meeting between public university teachers and Education Minister Nurul Islam Nahid has ended without major headway.
The minister has reiterated he will convey teachers' demands to the committee looking into claims for a separate pay scale for the teachers.
A delegation of the Federation of Bangladesh University Teachers' Association (FBUTA) met the education minister for over an hour at the ministry this afternoon.
After the meeting, the minister told reporters that he will "convey the demands to the cabinet body" and hoped for a solution in this regard "soon".
The public university teachers have been protesting for months and abstaining from work for months in demands for a separate pay scale.
They have termed the government's new pay scale (for all civil servants), implemented from June this year, discriminatory and disgraceful.
The government formed a new committee, headed by Finance Minister AMA Muhith, to reconsider the teachers' demand.
Prime Minister Sheikh Hasina has slammed the teachers for their ongoing protest and said that the matter will be overseen by the committee.
The education minister has been assuring the teachers that a solution will be reached "soon" through discussions. Today was a second round of talks with the teachers.
Meanwhile, FBUTA President Farid Uddin, who led the team for talks, said the teachers will go for a tougher movement if their demands are not met by October 31.