A never-ending probe
No charge sheet filed even after six years of the murder of Narayanganj teenage boy Taqi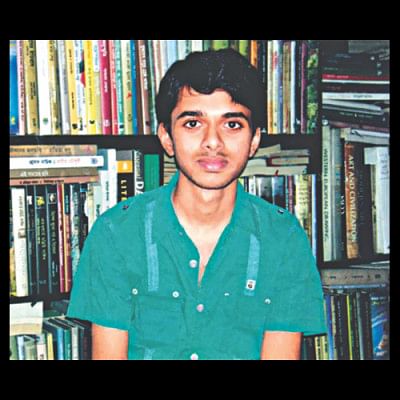 "Investigation is going on."
This is what officials say every year when journalists contact them for comments on the anniversary of Taqi murder. And six years have passed this way.
A draft of the investigation report was leaked before the first death anniversary of Narayanganj teenage boy Tanwir Muhammad Taqi on March 6, 2014.
Different newspapers ran stories based on the draft with quotes from top-ranking Rab officials about involvement of 11 people in the murder.
Col Ziaul Ahsan, the then additional director general of Rab, told the media at the time that they found evidence of Ajmeri Osman and his 10 associates in the brutal murder.
He also said the charge sheet would be submitted any day.
That day never came.
Ziaul Ahsan is now a brigadier general and director of National Telecommunication Monitoring Centre. He said he is not aware of the updates as he is no longer in the Rab.
"Investigation was going on as long as I was serving in the Rab," he told The Daily Star yesterday.
Contacted, Rab-11 Commanding Officer Lt Col Kazi Shamsher Uddin on Monday said, "Taqi murder case is a sensational one. Investigation is still going on. It is difficult to say when the probe report will be submitted but it will take time."
He "cannot comment" on the latest state of the probe before it ends. Replying to a query, he also said there is no pressure on them and they were working in their own way.
Taqi's father Rafiur Rabbi told The Daily Star yesterday that there was no progress in the case as the killers are "linked to different wings of the state and the government".
Ajmeri is the son of late Jatiya Party MP Nasim Osman and nephew of ruling Awami League MP Shamim Osman.
Referring to the killing of journalist couple Sagar and Runi and collegegirl Tonu, he said the cases remain stalled as they are yet to be solved.
But the Taqi murder case is quite the opposite. "The Taqi murder case has been stalled because law enforcers already cracked it," said Rabbi, a prominent cultural personality of Narayanganj.
Rabbi claimed it has been five years since Rab cracked the case but they did not submit the charge sheet before the court.
"A state cannot be called civilised when it sides with a killer or offender," he added.
Last year, Rabbi told this newspaper, "Sometimes I call the Rab officers who are investigating the case. They tell me that the investigation is going on. That's all."
Taqi, 17, went missing after leaving his Shaista Khan Road home for Sudhijon Pathagar, a local library, around 4:00pm on March 6, 2013.
His A-level results were out the next day and he emerged as the highest scorer in the world in physics obtaining 297 out of 300 marks.
In chemistry, he got 294 out of 300, the highest score to be obtained in the subject by anyone in the country. He was a student of ABC International School.
On the morning of March 8, his body was found floating on the Shitalakhya river.
Rabbi filed a murder case with Narayanganj Kotwali Police Station the same day. He also submitted a complaint to the superintendent of police on March 18, accusing seven persons by name, including Shamim Osman, and 8-10 unnamed others.
On March 10, 2013, then Narayanganj-4 lawmaker Sarah Begum Kabari and Rabbi blamed a vested quarter for the murder of Taqi.
On March 15, during a rally at Chashara Shaheed Minar, Narayanganj City Corporation Mayor Selina Hayat Ivy and Rabbi directly blamed Shamim Osman for the killing.
The next day Shamim Osman at a press conference denied his involvement in the murder and said Ivy and others are blaming him as part of a conspiracy. At night, Shamim filed a general diary against Ivy.
On March 17, 201-member "Santrash Nirmul Taqi Mancha" was formed with Rabbi as its convener to press for the arrest and punishment to the killers.
People raising voice demanding justice for Taqi came under attack twice. Unidentified miscreants swooped on candlelight vigils at Chashara Shaheed Minar on March 8, 2016 and February 8, 2017.
SEVEN NAMED IN THE COMPLIANT
The complaint submitted to the then Narayanganj SP named Shamim Osman, his son Ayon Osman, Jubo League leader Zahirul Islam Bhuiyan Parvez, district Chhatra League vice-president Rajib Das, general secretary Mizanur Rahman, Saleh Rahman Simanta and Rifat bin Osman.
On March 24, 2013, Shamim at a press briefing claimed that he and his son were out of the country when Taqi went missing and his body was recovered.
Ayon now lives in Dhaka.
Rajib is in India while Mizanur is in Narayanganj. Simanta, son of expelled Jatiya Party leader Bazlur Rahman Ripon, and Rifat are now in the town after they came out of jail on bail.
The whereabouts of Parvez, who has been expelled from Jubo League, is not known. He had attacked a programme organised by Taqi Mancha at Chashara Shaheed Minar on April 28, 2013.
Family members say Parvez has been missing since he was picked up by some armed men identifying themselves as DB members from Gulshan on July 6 that year.
The Daily Star could not get any comment form Shamim, now lawmaker from Narayanganj-4.
Contacted by one of these correspondents for his version on Taqi murder around noon yesterday, the lawmaker said he would not make any comment over phone.
Rather, he intended to have a face-to-face conversation a couple of hours later. Accordingly, the correspondent called him several times and even sent a text message but got no reply.
CASE HANDED OVER TO RAB
After the murder case was filed by Rabbi, the then officer-in-charge of Sadar Model Police Station started investigation. Rifat bin Osman was arrested and interrogated on remand.
The home ministry on June 20, 2013 handed over the case to Rab upon a High Court order following an appeal by Rabbi.
Lt Col Tareque Sayeed was the commanding officer of Rab-11 at the time. Major Arif Hossain and Lt Commander SM Rana were serving in the battalion as company commanders.
All sent into retirement from the defence service, the trio have been sentenced to death for the 2013 seven-murder.
On August 7 in 2013, Arif, Rana and some other Rab members raided Ajmeri's "Winner Fashion" office on Allama Iqbal Road in the town and seized a pair of blood-stained jeans, a pistol butt and equipment for yaba consumption. Officials also found numerous bullet marks on the walls, almirah and sofa.
This "Winner Fashion" was one of the six "torture cells" detected by Taqi Mancha. Rafiur Rabbi had alleged that Taqi was tortured to death inside the office.
On March 6, 2014, the then additional director general of Rab Col Ziaul Ahsan told the media that Rab found evidence against 11 persons, including Ajmeri.
Others involved as mentioned in the draft charge-sheet are Rajib, Kalam Shikder, Mamun, Apu, Kajol, Shipon, Jamshed Hossain, Yusuf Hossain Liton, Sultan Shawkat alias Bhromor and Tayebuddin alias Jacky.
Ziaul Ahsan had also said that involvement of Shamim Osman's son Ayon and his two accomplices Saleh Rahman alias Simanta and Rifat bin Osman were not found.
CONFESSIONAL STATEMENT
Law enforcers so far arrested five people -- Yusuf Hossain Liton, Rifat, Sultan Shawkat, Tayebuddin and Simanta -- in connection with the murder.
Two of them -- Yousuf and Sultan -- gave confessional statements before the magistrate.
In his statement on November 12, 2013, Sultan said Ajmeri Osman led the killing of Taqi. Sixteen days later, he appealed to the magistrate seeking withdrawal of his statement.
Sultan fled the country, coming out of jail on bail on March 20, 2014. A Narayanganj court issued warrant against him. The four others are now out of jail on bail.
Prosecution lawyer Pradip Ghosh Babu told The Daily Star on Monday that he had appealed to the court seeking directives to arrest those whose names appeared in the confessional statements of Yusuf and Sultan.
In the appeal, the lawyer also sought directives to find out the people involved in the murder and dumping of the body. Chief Judicial Magistrate in Narayanganj rejected the appeal in February 2017.