3 Years of Taqi Murder
No charges pressed yet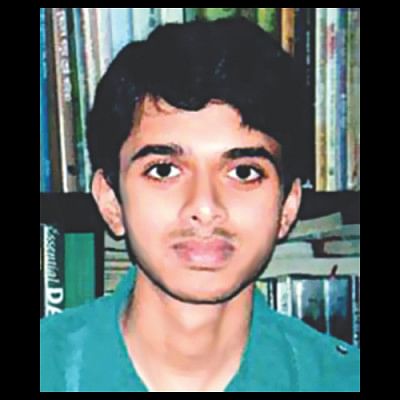 Three years have passed since Tanwir Muhammad Taqi, a bright teenage boy, was brutally murdered in Narayanganj, but investigators have yet to press charges in the case.
Talking to reporters yesterday in Narayanganj, Rab-11 Commanding Officer Lt Col Anwar Latif Khan said the investigation was going on. Regarding a draft probe report by the Rapid Action Battalion, he said, "There might be some changes in the draft report ... You will know once it is finalised."
A draft of the investigation report was leaked before the first death anniversary of Taqi on March 6, 2014. Different newspapers ran stories based on the draft with quotes from top-ranking Rab officials about involvement of around a dozen people in the murder.
Rab Additional Director General Col Ziaul Ahsan in March 2014 told a newspaper that they found involvement of Ajmeri Osman and his 10 associates in Taqi murder. He had also said that the charge sheet would be submitted any day.
Ajmeri is the son of ex-Jatiya Party MP Nasim Osman and nephew of ruling Awami League MP Shamim Osman.
Contacted yesterday, Col Ziaul Ahsan declined to say anything about his 2014 comment and the draft report. Asked about delay in pressing charges, he said, "Keep patience."
Narayanganj City Corporation Mayor Selina Hayat Ivy yesterday told The Daily Star over the phone that unlike probes into murders of children, Taqi murder investigation was going on very slowly. "I demand all the probes be conducted with equal importance."
Taqi's father Rafiur Rabbi has been alleging for over a year that the killers of his son could not be brought to book due to intervention from influential people.
He believes that the country's law enforcement agencies are efficient enough to crack such a case in six months.
Despite repeated attempts yesterday, Shamim Osman could not be reached for his comments.
Meanwhile, speaking at a rally in Narayanganj on Friday, Monjurul Ahsan Khan, former president of Communist Party of Bangladesh, said, "It's a mystery why the charge sheet has not been submitted yet. People will say the prime minister has no sincerity in this regard [probe] and that is why the matter is kept hanging."
The rally was organised by Santras Nirmul Taqi Mancha to mark the third anniversary of Taqi murder.
Oikya NAP President Pankaj Bhattacharya alleged, "The state appears to be into opposing the trial. Such an opposition cannot be taken lightly. If it is an unofficial indemnity, we will have to unite and stand against it."
Seventeen-year-old Taqi went missing after he had left home for Sudhijon Pathagar, a library, around 4:00pm on March 6, 2013.
His A-level results were out the next day and he emerged as the highest scorer in the world in physics by obtaining 297 out of 300. In chemistry, he got 294 out of 300, the highest score to be obtained in the subject by anyone in the country. He was a student of ABC International School.
Taqi's body was found floating in the Shitalakhya river on the morning of March 8.
After Taqi's going missing, Rabbi filed a general dairy with Narayanganj Kotwali Police Station on March 6, 2013.
On March 8, 2013, he filed a murder case with the same police station.
Rabbi submitted a complaint to the Narayanganj superintendent of police on March 18 that year, accusing seven people, including Shamim Osman and his son Ayon Osman and 8-10 unnamed others, of the murder.