Buet student Fardin was murdered: Doctors after autopsy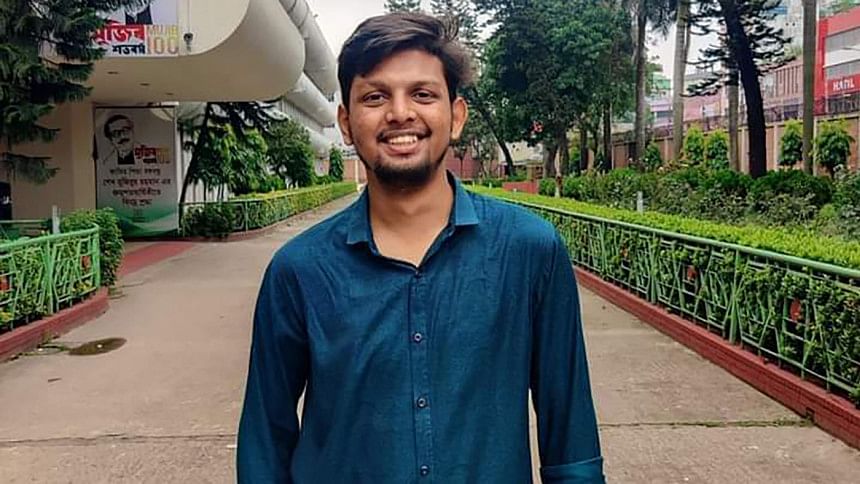 Buet student Fardin Noor Parash, whose body was recovered from Shitalakkhya river near Narayanganj's Siddhirganj yesterday afternoon, was murdered.
Sheikh Farhad, resident medical officer (RMO) of Narayanganj General Hospital, confirmed the matter around 11:00am today (November 8, 2022) after the autopsy of Parash.
A board comprising three doctors conducted the autopsy around 10:30am. The two other members are Dr Mofizuddin Nipun and Dr Golam Mostafa.
Dr Farhad said Fardin had injury marks in his head and different parts of his body. There are also injury marks in his chest. "Fardin died three days ago and was physically tortured before his death," he added.
"The actual cause of death can be ascertained after receiving the viscera report, but it is certain that he was a victim of murder," he added.
Meanwhile, the family members of Fardin Noor took the body from the hospital in a freezer van around 1:45 pm.
Nabin Chowdhury, a colleague of Fardin's father, told The Daily Star that the body will be taken to his village home in Delpara Nayamati area of Narayanganj's Sadar upazila after a namaz-e-janaza on Buet campus.
Inspector (Investigation) of Siddhirganj Police Station Hafizur Rahman said that no case was filed yet.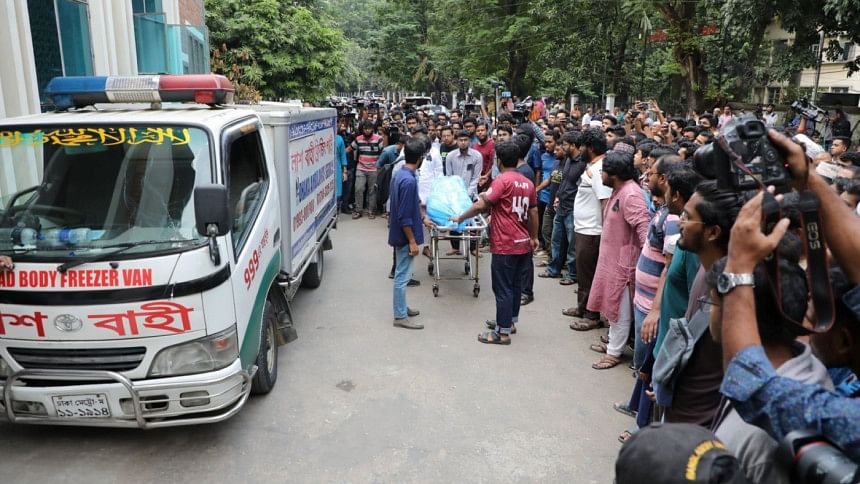 Fardin went missing the area under Rampura Police Station, where a general diary was filed. His family is yet to take decision on where they will file the case. "We will record a case if the relatives file any," the inspector said.
Fardin Noor Parash, who went missing on Friday, was found dead yesterday (November 7, 2022) afternoon.
His body was found floating on the Shitalakkhya river near Narayanganj's Siddhirganj.