Slack investigation inspired killers
Say relatives, close ones of slain bloggers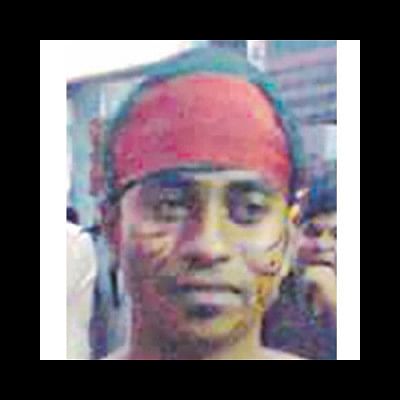 If law enforcers had sincerely probed the brutal killings of four bloggers and a publisher, Wednesday's murder of secular activist Nazim Uddin Samad could have been prevented, said relatives and friends of the slain bloggers.
They believe the attack on Nazim was not an isolated incident, and police's failure to hunt down the masterminds and the real killers encouraged criminals to carry out attacks on freethinkers one after another.
Four secular bloggers -- Avijit Roy, Oyasiqur Rahman, Ananta Bijoy Das and Niladri Chattopadhyay Niloy -- and Jagriti Prokashoni owner Faisal Arefin Dipan were hacked to death in a similar fashion in a span of 15 months till October last year.
Publisher and Shuddhaswor proprietor Ahmedur Rashid Tutul and two writer-bloggers Ranadipam Basu and Tareque Rahim were severely wounded in a machete attack at Tutul's Lalmatia office on October 31.
Both Dipan and Tutul had published Avijit's books.
On February 15, 2013, blogger Ahmed Rajib Haider, also a Gonojagoron Mancha activist, was hacked to death near his home in Mirpur. He was the first to have fallen victim to such attacks by suspected militants.
Investigators are yet to submit charge sheets in the cases over the murders of Avijit, Niloy, Ananta and Dipan. So far they have just arrested a handful of suspects.
"The arrests, made in connection with the killings [of bloggers and a publisher], seem like a stage-managed drama," Ananta's brother-in-law Samar Bijoy told The Daily Star yesterday.
"Such atrocities will continue until law enforcers arrest the real perpetrators and the masterminds," he added.
Requesting anonymity, a family member of blogger Niloy, murdered by suspected Islamist militants inside his rented house in the capital on August 7 last year, expressed his frustration over the investigation into the killing.
"Law enforcers don't catch the real criminals. They arrest people randomly and cook up stories," he said.
Referring to Oyasiqur's killing by three cleaver-wielding youths last year, he said it was the public that captured two of the attackers. "That was the only instance where the perpetrators were caught. But the law enforcers had no role in that."
Oyasiqur's father Tipu Sultan said if the real killers were punished, the criminals might have restrained themselves from committing similar crimes.
Dipan's father Prof Abul Quasem Fazlul Huq said it is the government's responsibility to ensure justice and establish the rule of law. But the government has failed to do that, and such incidents of brutal killing are recurring.
Rafida Ahmed Bonya, wife of slain writer-blogger Avijit, alleged that the government had been "reluctant to find and try the killers of the previous bloggers and a publisher".
"We have already seen that our so called 'secular' government will not side with us; they will either stay quiet or support the Islamic fundamentalists," she said in a Facebook post on Thursday in her reaction to Nazim's murder.
"It's completely unacceptable that you get hacked by the religious fanatics or arrested by the government of a democratic country when you express your views or simply ask questions about religion."
People need to forge a movement to fight Islamist fundamentalism in the country and also put pressure on the government to take steps in this regard, she said.
"The only way it will stop is if the people unite and protest vehemently against it, exactly the way they are doing today to protest the death of another online activist, Nazim.
"We will lose many more Avijits, Anantas and Nazims if we stop," added Bonya.
Avijit was hacked to death on Dhaka University campus after he and Bonya came out of Amar Ekushey Boi Mela on February 26. Bonya was badly injured in the attack.
Talking to The Daily Star yesterday, Maruf Hossain Sorder, deputy commissioner (Media) of Dhaka Metropolitan Police, said police already submitted charge sheets in Rajib and Oyasiqur murder cases, and the cases over the murders of other bloggers and a publisher are under investigation.
Law enforcers have put on trial all but one suspected killers of blogger Rajib in May last year, around two and a half years after the killing.
The chief of banned militant group Ansarullah Bangla Team (ABT) and seven former students of a private university were charged with the murder.
Police, however, are yet to track down the mastermind behind the murder -- Redwanul Azad Rana.
In September last year, the Detective Branch of Police pressed charges against five ABT members in Oyasiqur murder case.
Of the accused, Zikrullah alias Hasan and Ariful Islam alias Mushfiq were captured by the public minutes after the murder.
But police are yet to arrest the suspected masterminds -- Akram Hossain Hasib alias Abdullah and Junayed alias Taher.
The detectives also learnt about the involvement of suspected ABT members Masum alias Masud, Sharif and Abrar in the killing.
It, however, didn't mention their names in the charge sheet, as it is yet to get details about them.
The Criminal Investigation Department is investigating the killing of blogger Ananta, but it is yet to submit charge sheet.
The CID arrested two students of Shahjalal University of Science and Technology (SUST) -- Mannan Rahi and Abul Khair -- as suspected murderers.
Mannan confessed before a Sylhet court that he, Khair and three others hacked Ananta to death in Sylhet on May 12 last year for his write-ups. 
On the eve of Avijit's first death anniversary in February, Additional Commissioner Monirul Islam of Dhaka Metropolitan Police (DMP) told journalists that police had identified three suspects who were at the crime scene during the murder.
He also said police had obtained evidence of the involvement of six to seven people who are members of Ansarullah Bangla Team.
At least eight people have so far been arrested in connection with the murder.
Niloy, a Gonojagoron Mancha activist, was the fourth blogger to have been hacked to death. Four cleaver-wielding youths killed him at his Goran flat on August 7.
Police arrested three people, including a nephew of State Minister for Labour and Employment Mujibul Haque Chunnu, in connection with the murder six days later.