Train up the youth for post-Covid world
Say speakers at a webinar on job opportunities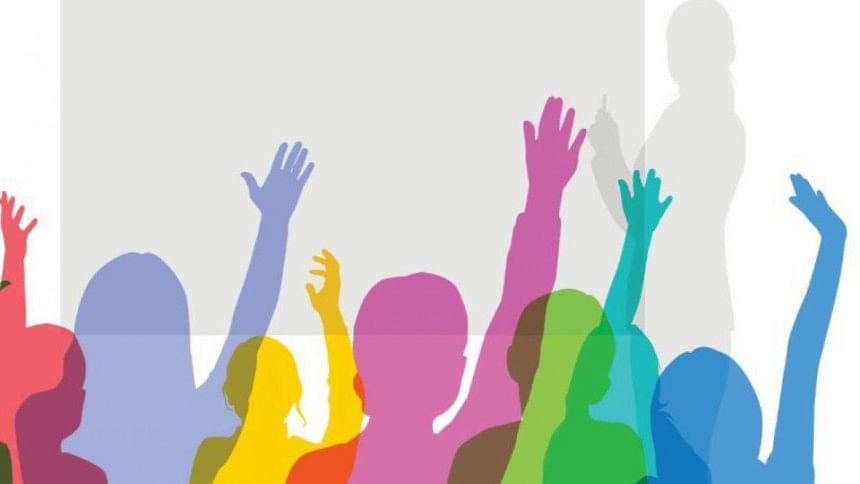 Bangladesh needs to focus on its young population and train them up with a new set of skills for the post-Covid domestic and international labour markets, speakers said at an online discussion yesterday.
The country's vocational education system should be modernised to provide quality skills training. Besides, employers have to be given support to create new job opportunities, they noted.
ActionAid Bangladesh and The Daily Star jointly organised the online discussion titled "Post-Covid-19 Youth Employment Projection in Bangladesh".
Anir Chowdhury, policy adviser at the government's Access to Information (a2i) programme, said the country needs to develop its vocational education system as a "first-class brand" to attract youths and their parents. At present, it is considered a "second-class brand".
The youths and their guardians will not feel attracted to vocational education if it is left in its present state, he said.
Kamran T Rahman, president of Bangladesh Employers' Federation, said the country needs to focus on creating demands for employment as soon as possible to overcome a recession-like situation.
To do so, a jumpstart is required, and the government needs to ensure that its stimulus packages reach the target groups of employers.
"The sooner we will be able to reach the target groups, the sooner we will be able to create job demands."
Since the country has a huge domestic market, focus should be given equally on it and the export-oriented sectors, Kamran added.
Shah Alam Majumder, specialist (course accreditation) at Bangladesh Technical Education Board, said the Covid pandemic has created scope for integration of the country's skills development activities.
So far, the country's skills development activities have been conducted haphazardly without any national qualification framework, he mentioned.
Most of the countries have classified workforce pattern and national qualification framework, but such framework has not yet been developed in Bangladesh, he said.
Alam, however, said Bangladesh has been implementing the national technical and vocational qualification framework since 2012.
Referring to a recent survey, Hatem Ali, deputy manager at ActionAid Bangladesh, said job advertisements on websites have dropped drastically amid the pandemic.
Besides, many of the migrant workers lost jobs overseas and returned home. Many more are at risk of losing jobs. The returnees are in uncertainty about their future, he said.
In his speech, Editor and Publisher of The Daily Star Mahfuz Anam said the newspaper believes in the notion that the future of Bangladesh is intertwined with that of its young population.
He said the newspaper will work for the wellbeing and development of the country's youth.
ActionAid Bangladesh Country Director Farah Kabir stressed the need for coordinated and collective efforts to make the most of the new opportunities that have come up due to the pandemic.
At the beginning of the online discussion, the organisers launched a microsite "Young People Igniting Transformation".
The site's contents will prioritise information on youth employment opportunities, infographics and selected expert opinions on youth participation amid the pandemic.
Mahfuz Anam and Farah Kabir made formal announcements on the microsite's launching.
Country Director of International Labour Organisation Tuomo Poutiainen; Chief Executive Officer of Light to Life Labib Tazone Utshab; President of D Engineers Club Somen Kanungo; Executive Director of UCEP Bangladesh Tahsinah Ahmed; and Executive Director of Awaaj Foundation Nazma Akter, among others, took part in the discussion.