Were those really incidents of 'crossfire'?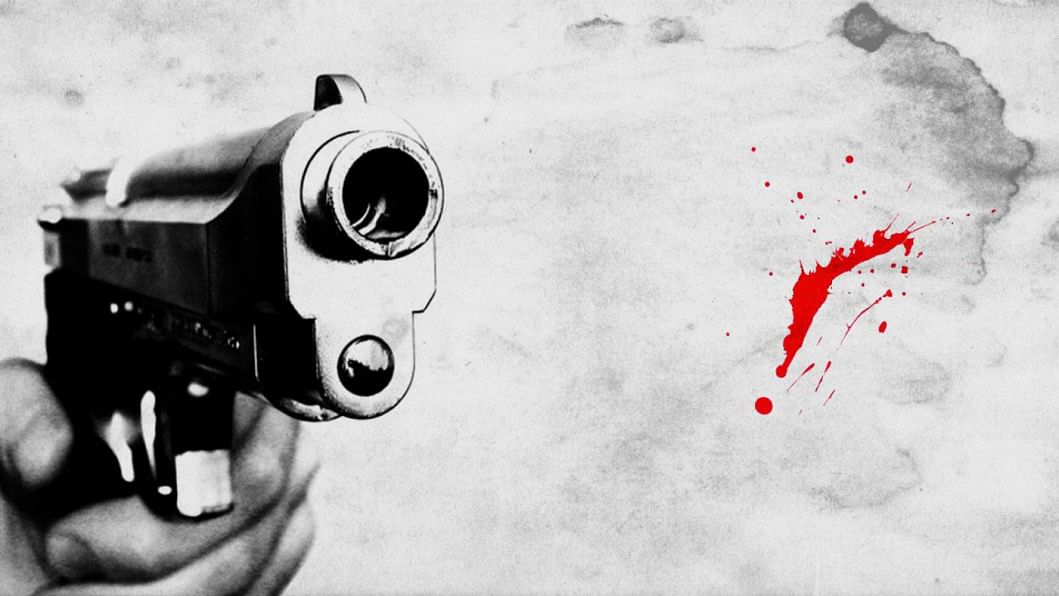 So, someone can be deliberately killed in "crossfire"!
While law enforcers have all along maintained that the deaths in the incidents labelled as "shootout", "gunfight" or "crossfire" are not intentional at all, a number of lawmakers have asked for such extrajudicial killings to be carried out as measures to check the scourge of rape.
What they said on record in parliament also implies that people were shot to death in "crossfire" during the anti-drug drives because they committed crimes.
The "crossfire" killings, understood to be a blatant violation of all human rights laws, have been termed by an MP an "instant action" when it comes to dealing with criminals.
But rights activists say if someone can be killed in such a manner and if lawmakers are openly admitting that it is being used as a tool to quash crimes, what about all the earlier incidents of "crossfires" and the police versions that followed those? Were those mere accidents or deliberate?
Also read: "Why crossfire will not solve our rape problem"
Going by numerous previous reports, after each of those incidents, officials came up with almost same narratives of the sequence of events.
They went on to claim their use of firearms was retaliatory in nature and that a "gunfight" was initiated by the one killed or one of his accomplices. The cops, according to the official versions, always fought in self-defence.
Rights activists say the lawmakers' statements make it evident that a section of law enforcement agency personnel were involved in extrajudicial killings for years, passing those as "shootout" or "crossfire".
"It's true we need a tougher law. But if we can take instant actions through crossfire on drug-related issues, then why can't we follow the same in case of rapists?" said an Awami League MP, participating in an unscheduled discussion in the House on Tuesday.
"The person who we know has committed this crime [rape] does not have any right to stay alive anymore."
Referring to the home minister, an opposition MP asked, "You are allowing crossfire as part of a fight against drugs. Then why aren't you doing the same in case of rape?"
The remarks were not owned by the government or the ruling party although those were not expunged either. Road Transport and Bridges Minister Obaidul Quader said those were personal opinions of the MPs.
"It is not the stance of the government or the party," he said. 
"We can't support encounter or crossfire, because this is unconstitutional," Quader, also general secretary of ruling Awami League, said while talking to reporters at his secretariat office.
The incidents of "crossfire" increased significantly after the government declared an anti-narcotics drive in May 2018.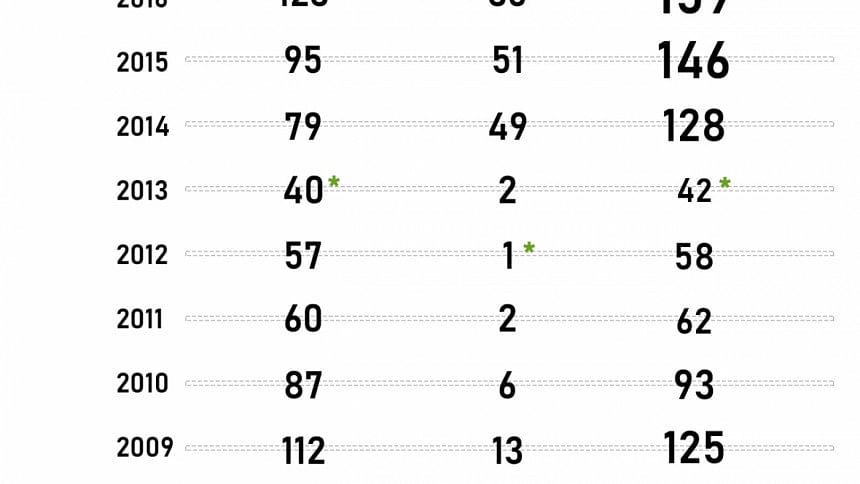 According to rights body Ain o Salish Kendra, around 2,700 people were killed in so-called shootouts or gunfights since 2004. Of them, more than 900 were killed after law enforcers picked them up.
Concerned over such extrajudicial killings, national and international rights groups have long been demanding an immediate end to such killings.
Nobody disagrees that crimes like rape and narcotics trade have to be dealt with iron fists. But the actions have to be within the legal framework.  
Talking to The Daily Star yesterday, rights activist Nur Khan Liton said, "The lawmakers who are giving such speeches themselves believe that law enforcers are killing people extrajudicially in the name of shootout or crossfire."
"For this, they are trying to encourage law enforcers with such speeches which will apparently push the country into a grave danger," he said.
"These statements also make it evident that those killings in the name of shootouts are controlled and planned," Nur said.
Also read: "DU Student Rape: Lone accused confesses his crime"
The rights defender also said such speeches by lawmakers were violations of the constitution. 
About the MPs' call, TIB Executive Director Iftekharuzzaman said, "It is appalling to say the least, except the only silver lining that they distinctly acknowledged from the floor of parliament that extrajudicial killings are taking place in the country.
"The appalling part of it is that they are not only recognising that such killings have the blessing of the lawmakers, but that they are also proposing to promote it further."