At least 97 killed in 'crossfire' in 9 months: ASK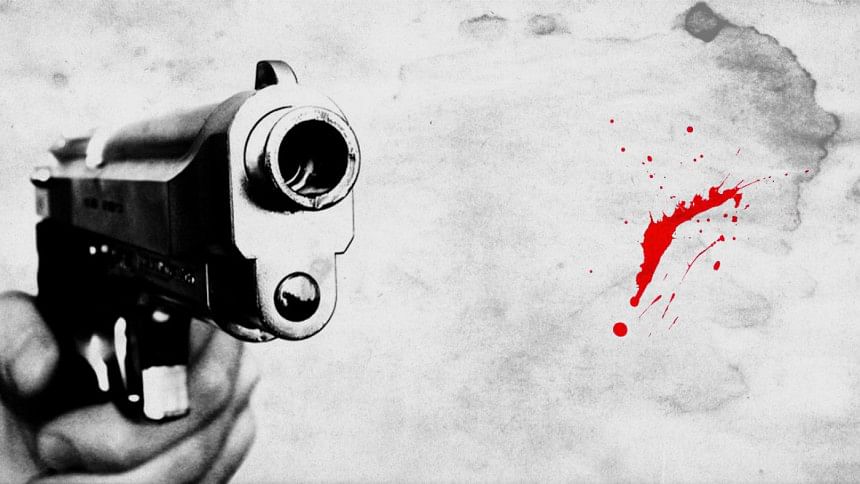 At least 97 people were killed in what law enforcement agencies claimed were incidents of crossfire between them and armed gangs in the last nine months.
Of the incidents that took place between January and September, 64 involved police, 20 Rapid Action Battalion, 12 detectives and one both Rab and police, said a report published by Ain o Salish Kendra yesterday.
In the same period, 14 convicts and 24 suspects died in jail.
During the same period last year, 107 people were killed in "crossfire".
The rights group says plainclothes men identifying themselves as law enforcers picked up 50 people in the last nine months. Only seven of them returned home, bullet-ridden bodies of two were found and law enforcers claimed to have arrested three later.
None of the law enforcement agencies admitted picking up any of them.
The data was based on ASK's own findings and reports published in eight national dailies.
It also added that 15 people were shot dead by law enforcers before they were arrested.
Besides, nine people died due to torture, heart attack, illness or mysterious causes while they were in custody.
At least 588 women were raped. Of them, 33 were killed afterwards and 11 committed suicide. Seventy-seven women escaped rape attempts.
In 256 incidents of political violence, 44 died and 3,506 injured.
Moreover, 114 women were sexually harassed and four of them committed suicide. Two women and eight men were killed for protesting sexual assaults.
Almost 250 women were subjected to domestic violence. Of them, 242 were killed and 39 committed suicide.
The ASK report said 221 women fell victim to dowry-related violence. Of them, 107 were killed, seven committed suicide, 87 were tortured and 20 were abandoned by their husbands.
The report also added that four domestic helps were killed after being tortured, one was raped and killed and 13 died due to mysterious causes.
There were acid attacks on 27 women while eight women fell victim to arbitration and fatwa.
Violence against children was alarming this year with at least 252 killed. Seventy-seven committed suicides and bodies of 93 were found. Moreover, 24 children died due to mysterious reasons.
In the past nine months, 26 Hindu houses were vandalised and torched. Temples and altars were vandalised or torched in 166 cases.
One got killed and 57 injured in these incidents.
Eighty-three journalists on duty were tortured, harassed and threatened.