Coronavirus Testing: Some pvt hospitals feel they too can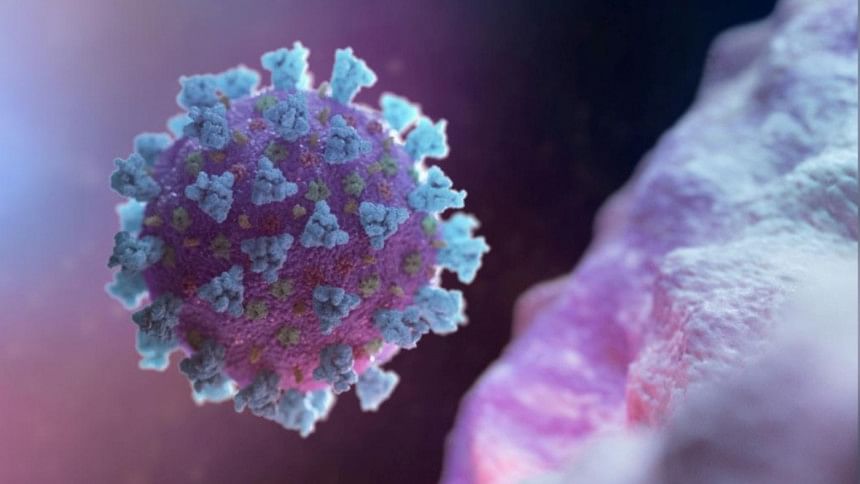 While the government still maintains grip on Covid-19 testing, some private hospitals feel they should be allowed to test patients for coronavirus.
Both the two deaths from coronavirus reported in the country happened in private hospitals, not in any of the designated government hospitals for coronavirus patients.
The person who died on Wednesday was a 70-year-old diabetic with a stent in his heart. He had come in contact with a recent returnee from Italy that saw one of the worst coronavirus outbreaks. The other person -- a 73-year-old man -- died yesterday.     
Reportedly, the Institute of Epidemiology Disease Control and Research (IEDCR), the sole coronavirus infection testing authority in the country, is only testing patients who either recently returned from a country with corona epidemic or came in contact with such a person. 
Meanwhile, in the capital, patients with flu symptoms continue to flock to hospitals, where Covid-19 tests are not available.
Only patients with the above-mentioned criteria are being reported to the IEDCR for the tests, informed health professionals of several city hospitals.
Experts, however, say that from a pandemic perspective, the only way to beat the disease is to find out how many people already have it, so as to predict how many others might be infected. 
"The IEDCR is making a mistake. They need to listen to clinicians," opined Prof Mahmudur Rahman, a former director of IEDCR. Prof Mahmudur was also the former chairman of the World Health Organization's Pandemic Influenza Preparedness (PIP) Advisory Group and is currently one of its 18 members.
He said the IEDCR should accept all cases with flu-like symptoms referred by clinicians to figure out whether community transmission is happening.
"The first hundred or so cases need to be controlled for containment measures. After that, it should be decentralised to other institutions but they should be centrally controlled or coordinated by the government," he suggested.
IEDCR has tested a total of 469 cases as of yesterday.
"From a public health point of view, testing should be at government or government allied-testing facilities. So, private hospitals or organisations can be included but they also must report back to IEDCR so that 'contact cases' can be traced," said Prof Mahmudur.
Additionally, the tests must continue to be free of cost, he added.
The authorities of several private hospitals told this correspondent that they have the capacity to test for COVID-19.
The World Health Organization (WHO) recommends that suspected coronavirus cases should be screened with nucleic acid amplification tests (NAAT), such as RT-PCR (Reverse Transcription- Polymerase Chain Reaction).
Dr ASM Alamgir, principal scientific officer of the IEDCR, told The Daily Star that nasal and throat swab samples from the patient are taken and then processed through real-time RT-PCR.
Since the 2019 novel coronavirus is an RNA virus, so the RNA (ribonucleic acid) from the sample is extracted and then converted to cDNA (complementary DNA) which is further synthesised to detect the virus, he explained.
"The process requires strict temperature control and absolutely contamination-free environment. Otherwise, the specimens can show false positive and false negative results," he added.
According to the WHO, the testing must be done in a laboratory deemed Biosafety Level 2 (BSL-2) adhering to a handful of strict protocols. For instance, it must have the correct equipment to safely carry out the tests and clinicians, handling contagious samples, must always wear Personal Protective Equipment (PPE) within the lab.
Crucially, a Biosafety Level 2 Lab must have equipment such as Biological Safety Cabinets within which Covid-19 testing can be done with minimal risk and autoclaves, where equipment used in handling infectious samples can be safely decontaminated.
The laboratory at IEDCR is BSL-2 as per the WHO's recommendations, Dr ASM Alamgir, principal scientific officer of IEDCR, told The Daily Star.
Apollo Hospitals Dhaka informed The Daily Star that they too have a BSL-2 laboratory and can start doing Covid-19 tests as soon as the government allows testing in private facilities.
"We have one PCR machine and a molecular laboratory and we are willing to start testing," stated Dr Arif Mahmud, senior general manager of Apollo Hospitals Dhaka.
Similarly, Labaid Specialized Hospital has a molecular lab adhering to BSL-2 and are eager to start testing for Covid-19, claimed Labaid Groups' Public Relations Officer Chowdhury Meher-E-Khuda.
Also, ICDDR, B (International Centre for Diarrhoeal Disease Research, Bangladesh) has offered to help the government, and are waiting for their response, informed high officials at the organisation.
"We have multiple PCR machines all capable of doing the test and BSL-2 laboratories. We have cooperated with the government during the SARS and Nipah virus outbreaks as well and can do so again," stated an official requesting anonymity.
The whole process can be centrally coordinated by the government and hospitals can be made to report details of patients to track contact cases, the official said.
BIRDEM General Hospital can also test for Covid-19 and has a BSL-2 laboratory, said Prof Shahidul Alam, a microbiologist at the hospital.
"However, we will need help procuring Personal Protective Equipment to protect the doctors collecting swabs," he added.
All doctors interviewed said that allowing other laboratories to start testing will contribute to flattening the epidemic curve.