President, PM condemn terror attacks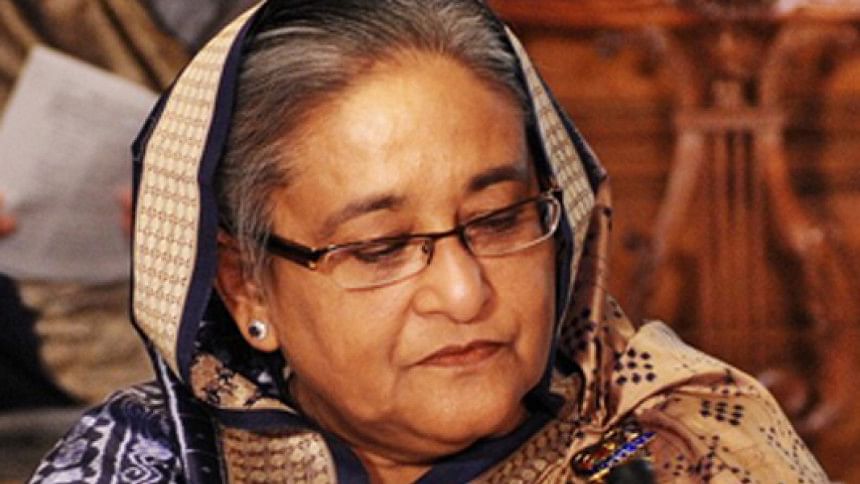 President Abdul Hamid yesterday condemned the shooting at two mosques in New Zealand and reiterated Bangladesh's steadfast commitment against terrorism.
In a message, he said, "We are deeply shocked to learn the shooting incidents at two mosques in Christchurch of New Zealand. We strongly condemn this heinous act of terrorism," reports BSS.
The head of the state expressed his heartfelt condolence at the loss of lives and prayed for early recovery of the injured ones, the message added.
Prime Minister Sheikh Hasina also condemned yesterday's shooting in New Zealand that killed at least 49 people and injured more than 20.
In a message to the New Zealand Prime Minister Jacinda Ardern, Hasina expressed her deep shock over the attack on New Zealand mosques which is termed as "one of the darkest days" in New Zealand's history by Ardern, reported BSS.
A gunman yesterday opened fire on two mosques in Christchurch -- Masjid al Noor and Linwood -- during Friday prayers.
Describing the attack as a "very well-planned event", New Zealand's Police Commissioner Mike Bush told reporters that as many as 41 people died at one mosque, seven at another and one person died in hospital.
The man charged with murder is in his late 20s and should appear in Christchurch court on Saturday, Bush added.
In another message, Foreign Minister Dr AK Abdul Momen expressed his grave concern over the attack.
"We don't have any mission in New Zealand but we are getting updates about the attack through our Australian High Commissioner Sufiur Rahman," the foreign minister said.
Mentioning that New Zealand is a safe and terrorism-free country, Momen said it is a tragic incident for the country indeed.
Responding to a query over possibility of such attack in Bangladesh, Momen said, "We are highly active in resisting such evil attempts in our country and our security forces are doing a good job in this regard."
Along with the president and the prime minister, Jatiya Sangsad Speaker Shirin Sharmin Chaudhury also condemned the attack that claimed so many lives in a barbaric manner.
Liberation War Affairs Minister AKM Mozammel Huq, Agriculture Minister Muhammad Abdur Razzaque, Finance Minister AHM Mustafa Kamal, Planning Minister MA Manna, Science and Technology Minister Yeafesh Osman and State Minister for Shipping Khalid Mahmud Chowdhury, among others, condemned the killing.
FAKHRUL CONDEMNS NZ ATTACK
BNP Secretary General Mirza Fakhrul Islam Alamgir also condemned the terror attack.
Fakhrul, in a statement, offered deep condolences to the New Zealand government and urged them to find out the attacker.
"I hope the New Zealand government would ensure exemplary punishment to the attacker," he added.
Law Minister Anisul Huq also condemned the terror attack on the worshipers at the two mosques in New Zealand.
Expressing his deep condolences and sorrow, Anisul, in his statement, prayed for the salvation of the departed souls and expressed his sympathy to the bereaved family members.