Nusrat Murder: Police super withdrawn for negligence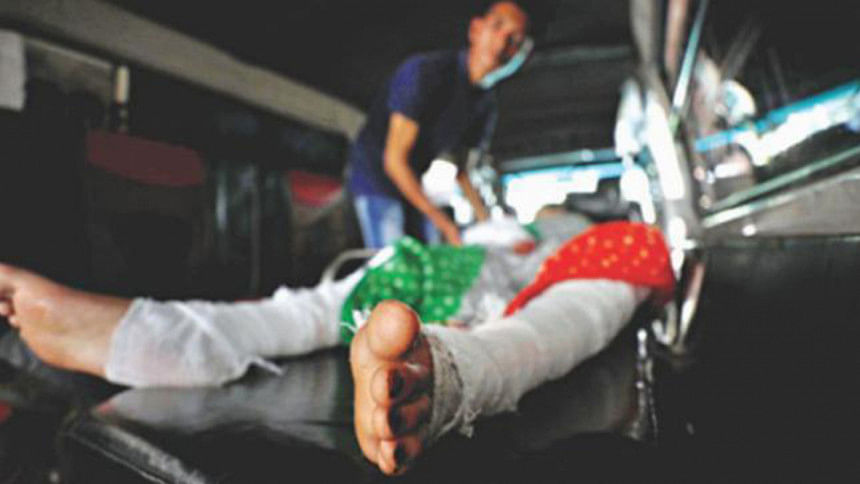 The Superintendent of Police in Feni SM Jahangir Alam Sarkar was yesterday closed for negligence of duty over the murder of madrasa student Nusrat Jahan Rafi.
Following a decision made by the home ministry yesterday, Jahangir was closed and attached to Police Headquarters (PHQ), Sohel Rana, assistant inspector general (media and PR) at the PHQ told The Daily Star.
The decision came weeks after a PHQ probe committee found evidence against the SP and three other police officers in connection with violating departmental discipline, tarnishing the image of police, and professional misconduct.
The three other policemen are former officer-in-charge of Sonagazi Police Station Moazzem Hossain and sub-inspectors Abu Yousuf and Iqbal Ahmed of the same station.
The three have been suspended by the PHQ.
The probe committee, led by Deputy Inspector General in PHQ SM Ruhul Amin, submitted its report on April 30.
A PHQ official preferring anonymity said even after receiving information of the gruesome incident of Nusrat being set on fire, the Feni SP did not visit the spot. He rather opted to attend a programme of lesser importance.
The official further said Jahangir also tried to misguide the PHQ and other police high-ups, terming the incident "a suicide attempt".
SP Jahangir Alam even wrote to the PHQ claiming that the victim's family was not cooperating with police in filing a case.
Local police did not play their due role in arresting the accused immediately, the official said.
Earlier on Wednesday, the former officer-in-charge of Sonagazi Police Station Moazzem Hossain was suspended. He was attached to the office of the deputy inspector general of Rangpur Range. SIs Yousuf and Iqbal were suspended on Friday.
On April 6, a group of five people poured kerosene on Nusrat and set her afire allegedly for refusing to withdraw a sexual harassment case filed against the madrasa principal Siraj ud Doula on March 27.
Former OC Moazzem even illegally captured a video of Nusrat's statement when she went to the police station to file the case. The video was later circulated on different social media platforms. 
The 18-year-old girl lost her battle for life on April 10 -- an incident that sparked outrage all over the country.
The murder case was later handed over to the Police Bureau of Investigation which quickly cracked the mystery and have already arrested almost all the people involved with the killing.