Nusrat murder trial starts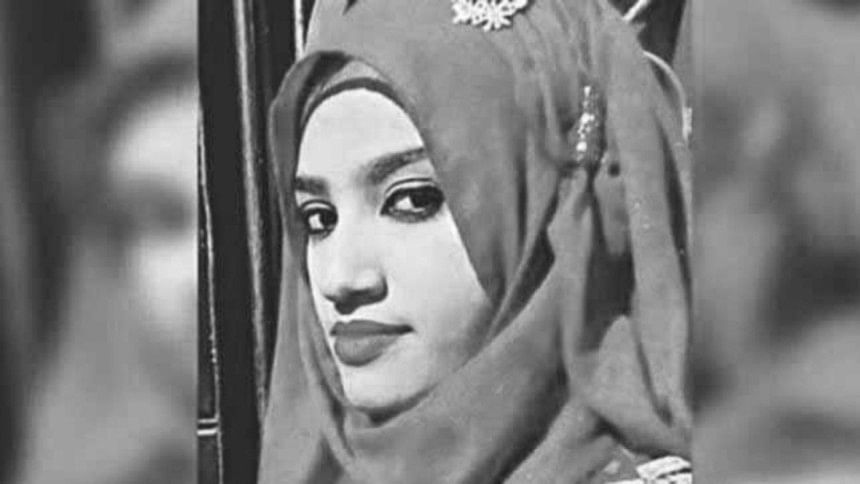 The trial of the Nusrat Jahan Rafi murder began yesterday with recording the testimony of the victim's brother Mahmudul Hasan Noman.
Recording of the testimony started around 11:15am at the district's Women and Children Repression Prevention Tribunal.
After his testimony, lawyers of nine out of 16 accused cross-examined him before the court adjourned the case proceedings until Sunday, sources said.   
Noman told the court that Sonagazi Senior Fazil Madrasa Principal Siraj Ud Doula through his personal assistant Nurul Amin called Nusrat to his office room on March 27.
He sexually harassed Nusrat, an Alim examinee of the madrasa, and promised to give her questions papers of the Alim exams in advance. After the incident, the victim's mother filed a case against Siraj, who was later arrested and sent to jail.    
Since his arrest, Siraj's cohorts Nur Uddin, Shadat Hossain Shamim, Zabed Hossain, Saifur Rahman Jubayer and councillor Maksud Alam were threatening the victim's family to withdraw the case. But the family did not do so.
On April 6, Nusrat came to the madrasa to sit for her examinations. Noman accompanied her to the madrasa gate.
After entering the examination hall, a girl wearing Burqa told Nusrat that some people were beating her friend Nishat on the roof of the building.
Nusrat rushed to the roof and saw four more others, who were also in Burqa. But she could not tell how many of them were male or female.
They asked Nusrat to withdraw the sexual harassment case against Siraj. But Nusrat refused. They then pushed Nusrat to the floor and poured Kerosene on her before setting her ablaze, said the plaintiff.
Hearing her screams, an on-duty policeman and a guard rushed there and tried to douse the fire.
Later, she was taken to local upazila health complex and then moved to Feni Sadar Hospital. She was finally referred to Dhaka Medical College Hospital, said Noman.  
Around 80 percent of Nusrat's body was burnt. After fighting for her life for five days, Nusrat died at the DMCH on April 10.
On May 29, Police Bureau of Investigation pressed charges against 16 accused, including Siraj Ud Doula.