Man wanted electricity but landed in jail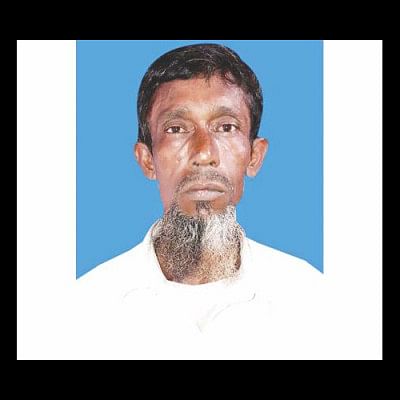 A day labourer was allegedly sent to jail on Wednesday for not paying electricity bills, even though his house at Mochagora village in Muradnagar upazila had no electrical line.
On Thursday evening, Chief Judicial Magistrate Sohel Rana granted him bail after hearing a writ petition filed by MD Sanaullah, a BLAST lawyer.
Abdul Matin, 55, and his family didn't have any electricity in his home for four years.
Speaking to journalists, Matin's wife Amena Begum, 45, said, "My husband and some other families of Mochagora village had applied for electricity connection [for their homes] at Palli Bidyut Samity-1 four years ago. He also paid Tk 4,000 to Abul Kalam, a sub-contractor of Palli Bidyut Samity. But Kalam demanded Tk 15,000, which we were not able to pay."
She alleged, "Kalam and Abul Basar gave the connection to our neighbour Shafiqul Islam's house."
Abul Kalam, 50, sub-contractor of Palli Bidyut Samity, told The Daily Star, "Around two years ago, I did the electric wiring in Matin's house. When he refused to pay the amount demanded, I took off all the wirings from his house."
He added, "I don't know where the line that was applied for in Matin's name has been connected. Palli Bidyut Samity officials can say where they have given that connection."
According to Palli Bidyut Samity-1, the connection that Matin had applied for has been given to Shafiqul Islam's house on March 22, 2015.
In Matin's application, they said, his photo was replaced by Shafiqul's.
Seventeen months worth of bills had not been paid for the connection, for which Lakkhan Chandra Sen, AGM of Palli Bidyut Samity-1, filed a case with a local court against Matin to realise the amount of the bills -- Tk 4007. Following the court's order, police arrested Matin on Tuesday. He was produced before the court, which sent him to jail on Wednesday.
Habibur Rahman, deputy general manager of Palli Bidyut Samity, said, "Shafiqul's photo was attached in the application. If Matin contacted us earlier, this would not have happened."
Speaking to The Daily Star, Abul Kalam Azad, Jatrapur Union Parishad chairman, said, "In my union, everybody knows Abul Kalam and Abul Basar work for Palli Bidyut Samity-1. There are a lot of allegations of fraud against them, and Abdul Matin, an innocent man, has been sent to jail due to their fraudulence. Even Palli Bidyut Samity officials are involved in this incident."
He added, "Matin is a poor day labourer and a father of four daughters."
Officer-in-Charge of Muradnagar Police Station Manzur Alam said, "We arrested Abdul Matin as per the court's warrant. He was sent to jail on Wednesday."
A probe committee has been formed by Palli Bidyut Samity-1 to investigate the allegations of fraud against Abul Kalam and Abul Basar, said Advocate MD Sanaullah.