Jamaat men to use 'sheaf of paddy'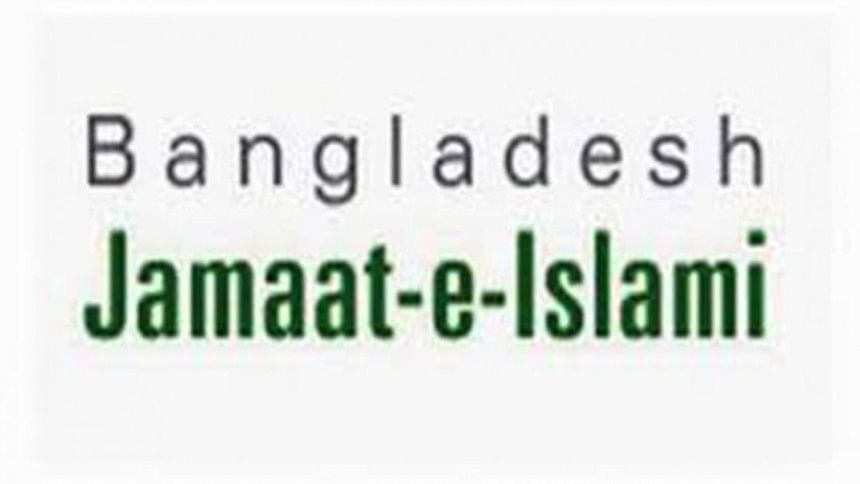 Jamaat has finally decided that its aspirants will contest the December 30 parliamentary election with "sheaf of paddy", the electoral symbol of BNP, party insiders said.
Jamaat-e-Islami, a key partner in the BNP-led 20-party alliance, has so far got 25 seats to run under the banner of the combine, claimed Syed Abdullah Md Taher, a member of the party's central executive council.
Talking to The Daily Star last night, Taher, who has been picked for Cumilla-11, added that they were in talks with the BNP to get four more seats.
However, this newspaper could not get any confirmation from the BNP.
According to the Representation of the People Order, if Jamaat candidates win the polls, they will be considered BNP lawmakers.  
Of the 25 Jamaat aspirants, Shamim Sayedee, second son of convicted war criminal Delawar Hossain Sayedee, has been picked to contest in Pirojpur-1.
Earlier, a number of Jamaat leaders had said their election aspirants would not use "sheaf of paddy" as their electoral symbol as they would contest as independents.
Recently, Jamaat leaders started saying that they would come up with their decision before the election whether the party's aspirants would run independently or with the BNP's electoral symbol.
The party's policymakers yesterday finally decided to use the BNP's electoral symbol as they feared that it would be hard for the party's aspirants to ensure victory as independents, said Jamaat insiders.
On October 29, the Election Commission scrapped the registration of Jamaat in line with a High Court verdict that declared Jamaat's registration illegal.
The EC's move made it clear that the party would not be able to contest the upcoming national election.
On August 1, 2013, the HC in a landmark verdict had declared Jamaat's registration with the EC illegal. The commission the same year had suspended the registration.
Jamaat then filed an appeal with the Supreme Court challenging the HC verdict which is still pending.
The government of independent Bangladesh in its first decision had banned five communal outfits, including Jamaat, which not only opposed the nation's independence but also actively helped Pakistan occupation forces commit genocide and other war crimes.
The parties were allowed to engage in politics during the rule of late president Ziaur Rahman after the assassination of Bangabandhu Sheikh Mujibur Rahman in 1975.
According to Jamaat, those who have been picked are: Abdul Hakim in Thakurgaon-2, Mohammad Hanif in Dinajpur-1, Mohammad Anwarul Islam in Dinajpur-6, Moniruzzaman Montu in Nilphamary-2, Mohammad Azizul Islam in Nilphamary-3, Prof Golam Rabbani in Rangpur-5, Majedur Rahman Sarker in Gaibandha-1, Rafiqul Islam Khan in Sirajganj-4, Iqbal Hossain in Pabna-5, Prof Motiur Rahman in Jhenidah-3, former MP Abu Sayed Mohammad Sahadat Hossain in Jashore-2, Abdul Wadud in Bagerhat-3, Prof Abdul Alim in Bagerhat-4, former MP Prof Mia Golam Parwar in Khulna-5, Abul Kalam Azad in Khulna-6, Abdul Khaleque in Satkhira-2, Robiul Bashar in Satkhira-3, Gazi Nazrul Islam in Satkhira-4, Shamim Sayedee in Pirojpur-1, Shafiqur Rahman in Dhaka-15, former MP Farid Uddin Chowdhury in Sylhet-5, Habibur Rahman in Sylhet-6, former MP Syed Abdullah Md Taher in Cumilla-11, former MP ANM Shamsul Islam in Chattogram-15, and former MP Hamidur Rahman Azad in Cox's Bazar-2.