Empty yet not empty!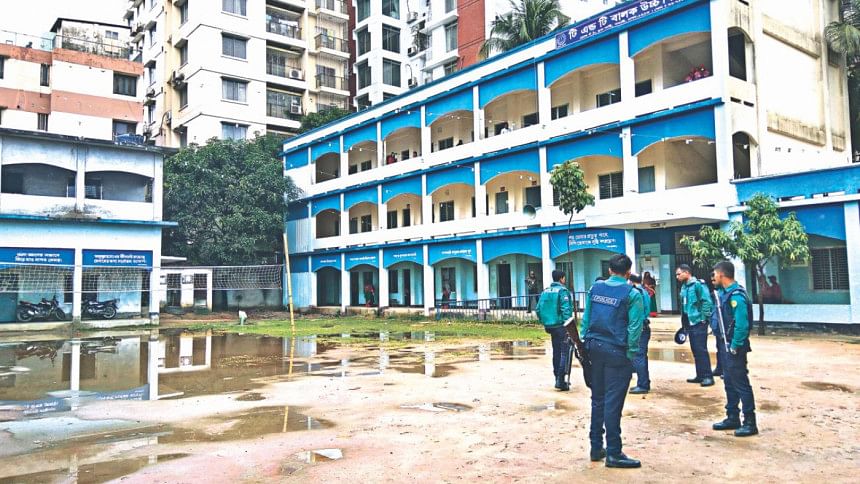 Empty!
Emptiness, everywhere across Dhaka North yesterday. Empty voting centre, empty polling booth, empty ballot box and empty look in the faces of polling officials. As if the word empty personified the city elections of yesterday, the day when over 30 lakh voters were supposed to elect the mayor of their region.
Where have the voters gone? Why no one seemed to care about this election? But it should be their day to choose. Were they barred from choosing? No. Not a single complaint of intimidation came up so far.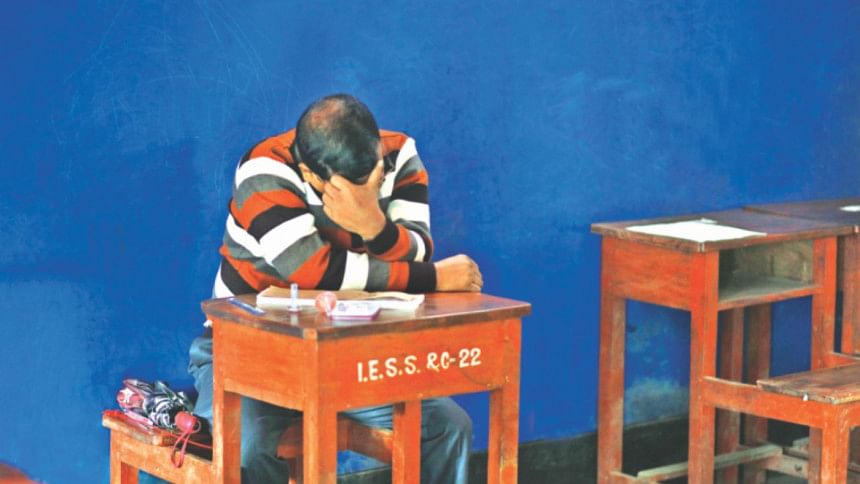 The situation was rather eerily peaceful. There was no campaign in the run-up to polls that could create the slightest chance for tension in the locality. Only two of five mayor aspirants occasionally came up in the public domain. Television viewers saw at times Atiqul Islam, the ruling Awami League candidate, speaking to a handful of journalists about something uninspiring while netizens occasionally stumbled on some posts in the social media to know that Safin Ahmed, the famous Miles singer and Jatiya Party nominee, was singing somewhere to be Dhaka's mayor. Their supporters too did not bring out processions or run door-to-door campaign so that voting atmosphere does not heat up.
People were fully free to exercise their franchise. So, why would not they come out on empty roads towards polling centres and elect mayor of their choice?
This time, nobody stood in anybody's way. A public holiday was declared in the capital, which includes nine parliamentary constituencies and a half, to facilitate exercising people's power of ballot. Then, why would not voters show interest in exercising their power?
Yesterday's turnout slumped almost to a no-turnout from 37.30pc in 2015, when Annisul Huq was elected. People's enthusiasm at that time was very noticeable, with Annisul soon winning their hearts through some major initiatives for Dhaka-dwellers. Being one of the most populated and polluted cities in the world, Dhaka certainly needs a visionary and dynamic leader for the post that a charismatic Annisul had left vacant with his untimely demise. So, why Dhaka-dwellers couldn't care less about electing his successor?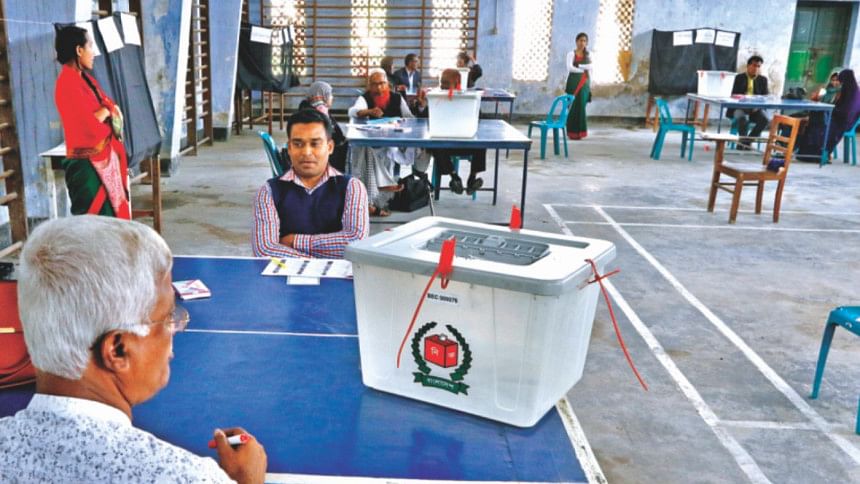 The people's silence apparently beats the wits of Election Commission, the custodian of electoral system. As far as election expenditure goes, the EC has showed no compromise, doubling the budget to Tk 20 crore from last   edition's. It is true that the character of the constitutional institution came under serious scrutiny following the recent national elections. It's also true that the BNP, the other major political party after the AL, chose to boycott the polls following its shocking experience with the electoral system during the national elections. Smarting under a string of criticisms, the EC, however, continued to encourage people to vote.
That's possibly why Chief Election Commissioner KM Nurul Huda saw no EC responsibility in low or noturnout. Earlier in the day, he went on record saying: "Responsibility [for low turnout] goes to the candidates and political parties."
He, however, didn't blame the people, who are traditionally over-enthusiastic about politics and polls. But this time, what could turn them away? Were they threatened not to vote? No. Are they against having a mayor? No. Are they against their voting rights? No. What's the meaning of their silence then?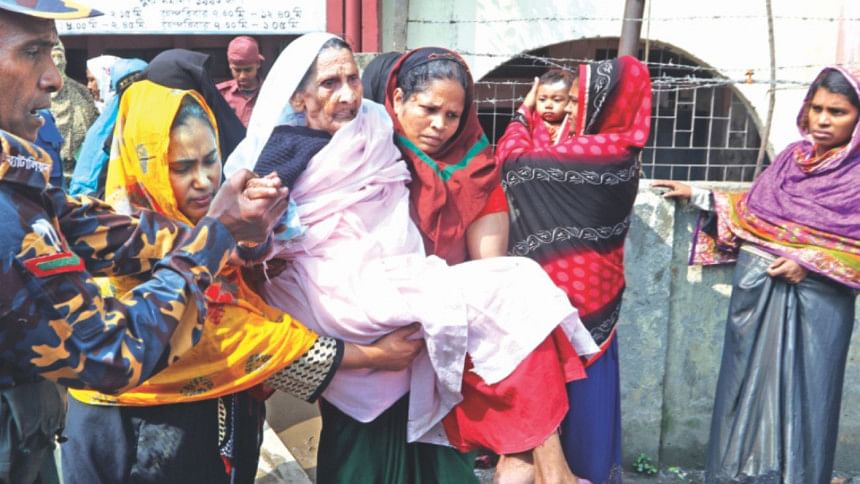 All the voting centres The Daily Star visited were found almost empty. All the voting centres we've seen on televisions looked empty. The comment of the CEC was also in response to a very poor voter turnout.
Yet, when the voting ended, we came to know what we haven't seen. People seemed to have voted. Although they could not be seen, they turned up in astonishing numbers to vote lately. After the voting ended, the EC secretary primarily estimated that the turnout could be around 50 percent -- if that is the case, it would be a leap of 13pc from 2015 polls when Annisul was elected.
Possibly, people knew it all before. 
They're there even if not they're there. Of late, the EC seems to have created a make-believe democracy  for us.