Charge sheet next month
DMP official says; another accused Chhatra League man confesses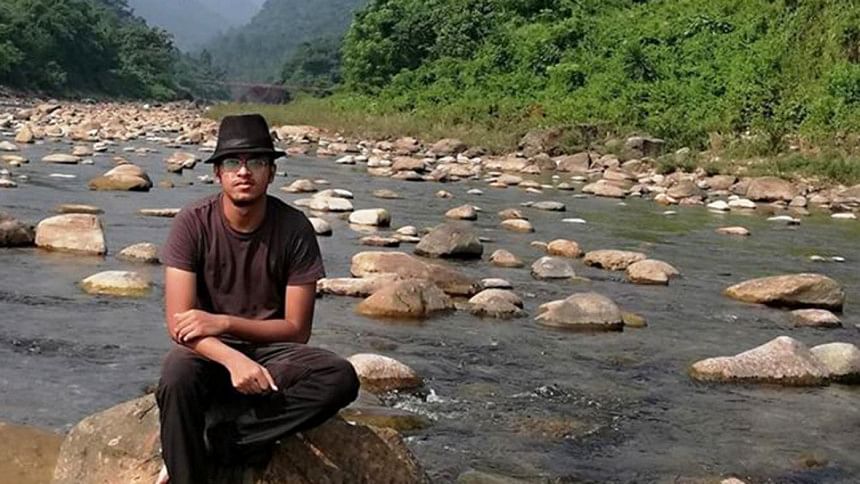 Buet student and BCL activist Mujahidur Rahman Mujahid, an accused in Abrar Fahad murder case, yesterday confessed to a magistrate that he along with several others hit Abrar with a skipping rope. 
Mujahid in his confessional statement named several Chhatra League leaders and activists who beat Abrar indiscriminately with cricket stumps and skipping ropes leading to his death, said a police official involved in the murder investigation.
Meanwhile, DMP Deputy Commissioner (Media and Public Relations) Md Masudur Rahman told The Daily Star that the charge sheet in Abrar murder case would be submitted to a court in the first week of next month.
Mujahid told the magistrate that following a Facebook post by Abrar, some students of the 17th batch brought him to room 2011 at Buet's Sher-e-Bangla Hall on October 6 evening, suspecting that he was an Islami Chhatra Shibir activist.
Mehedi Hasan Robin, organising secretary of Buet BCL, was the first to hit Abrar, a second-year student of electrical and electronic engineering at Buet. Anik Sarkar, information and research secretary of Buet BCL, hit him the most, the police official said quoting Mujahid.
Earlier, three other accused in the murder case had given confessional statements to magistrates. They are Deputy Social Welfare Secretary of Buet BCL Ifti Mosharraf Sakal, Sports Secretary of the BCL unit Meftahul Islam Zion, and Anik.
According to their statements, Anik indiscriminately struck Abrar more than a hundred times with a stump in his knees, legs and arms.
At one stage, Abrar fell on the floor. The BCL men then pulled him up and started beating him again.
After a few hours, Abrar started vomiting. He threw up thrice before becoming motionless.
The grisly murder took place between 7:30pm on October 6 and 2:30am on October 7. The incident touched off a firestorm of protest on university campuses across the country.
Metropolitan Magistrate Nivana Khair Jessi recorded the statement of Mujahid, a third-year student of electrical and electronic engineering and a member of Buet BCL, and then sent him to jail.
Mujahid was arrested along with nine other accused immediately after Abrar's murder. He was placed on a five-day remand.
So far 19 people -- 18 accused and one suspect -- have been arrested in the murder case.
CHARGE SHEET NEXT MONTH
DMP Deputy Commissioner Masudur said they have made significant progress in the murder investigation.
"Four accused have already given confessional statements, admitting their involvement in the murder. They have also divulged information on other accused and suspects," he told The Daily Star last night.
He further said they would complete forensic tests of the mobile phones of the accused and the victim by the first week of next month. 
2 REMANDED, 5 SENT TO JAIL
A Dhaka court yesterday placed two accused in the murder case -- Buet students Shamim Billah and Abu Huraira -- on a five-day remand.
The court also sent five other accused to jail on expiry of their five-day remand. They are Buet BCL leaders Mehedi Hasan Russell, Muhtasim Fuad, Ishtiaq Hasan Munna, Moniruzzaman Monir and Muntasir Alam.