Abrar Fahad's younger brother decides to get admission in Buet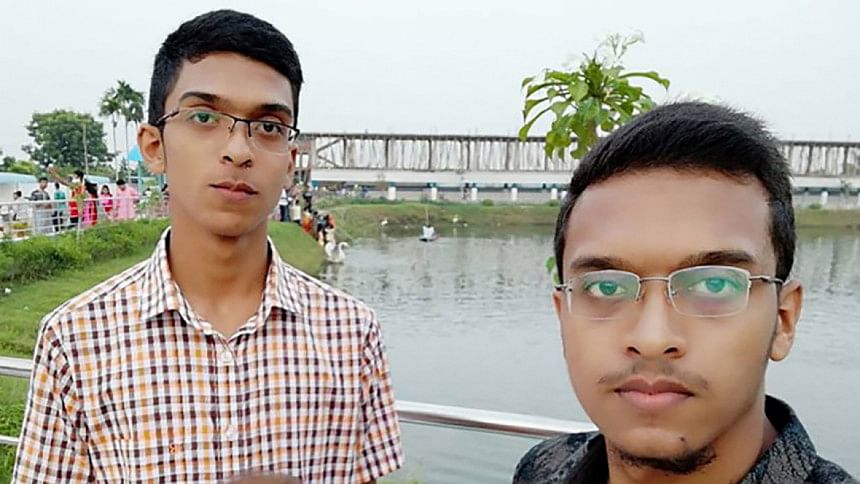 Abrar Faiyaj – younger brother of Abrar Fahad who was beaten to death by some Chhatra League activists at Bangladesh University of Engineering and Technology's (Buet) Sher-e-Bangla Hall on October 7, 2019 – has decided to enrol in the university.
"I took the decision upon discussing the matter with my family members," Faiyaj told The Daily Star.
Asked whether he would stay in the university dormitory, Faiyaj said there are some formalities regarding staying at the residential hall.
"My classes will start after four to five months; besides it is uncertain whether I will get a seat in the hall this year. But I will start staying in the dormitory once I get the chance to," he added.
Faiyaj also said earlier he enrolled in Islamic University of Technology (IUT) and now he is preparing to cancel the admission.
Abrar Faiyaj has ranked 450th and he was selected for the Department of Mechanical Engineering.
On December 8, 2021, 20 people were sentenced to death and five others to life term imprisonment in Abrar Fahad murder case.
During the judgment, the court said it has given the highest punishment to the accused so that such an incident does not repeat again.
In the early hours of October 7 of 2019, Abrar Fahad, a second-year student of electrical and electronics engineering (EEE) department of Bangladesh University of Engineering and Technology, died after he was brutally beaten by some Chhatra League men at Sher-e-Bangla Hall of the university.
Following the murder, Abrar's father Barkat Ullah filed a murder case in this regard with Chawkbazar Police Station against 19 Buet unit BCL leaders and activists.
Buet authorities on October 11 banned all political activities on the campus.
On November 13 that year, Inspector Md Wahiduzaman of Detective Branch of police submitted the charge sheet of the case to the Chief Metropolitan Magistrate's Court of Dhaka against 25 accused.