'Social movement needs to be launched to curb ragging culture'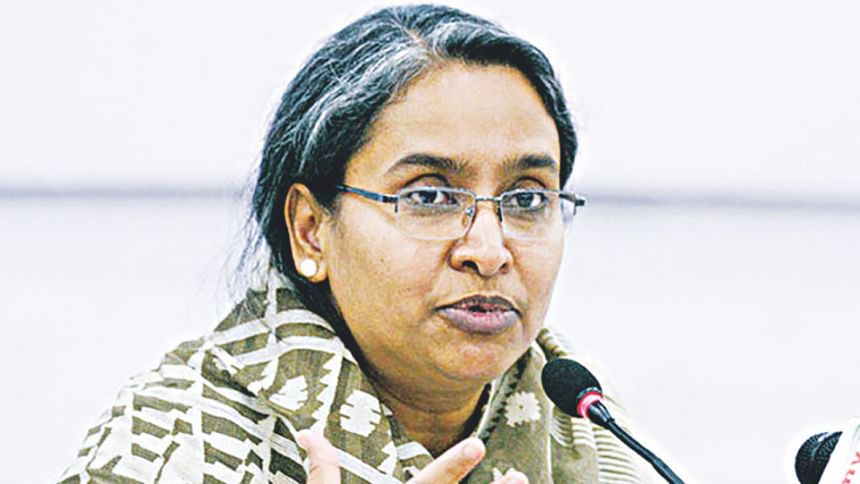 Education Minister Dipu Moni today said she is deeply saddened, shocked and ashamed over the murder of Buet student Abrar Fahad, who was brutally killed allegedly by Bangladesh Chhatra League.
"Ragging and bullying are common in all over the world but those do not go with the social values and education system of Bangladesh," the minister said
She said It is not possible for the government alone to uproot bullying and ragging culture from society. "We all will have to launch a social movement against it," the minister said while addressing a programme at International Mother Language Institute.
The law enforcing agency members identified and arrested the suspected killers in the shortest possible time. "More will be arrested. And justice will be ensured,"
Abrar Fahad, a second-year student of electrical and electronic engineering department of Buet, was beaten to death by some BCL men at Sher-e-Bangladesh hall on Monday, sparking countrywide outrage.