Abrar Murder: 'No link with freedom of expression'
Foreign ministry tells UN's Mia Seppo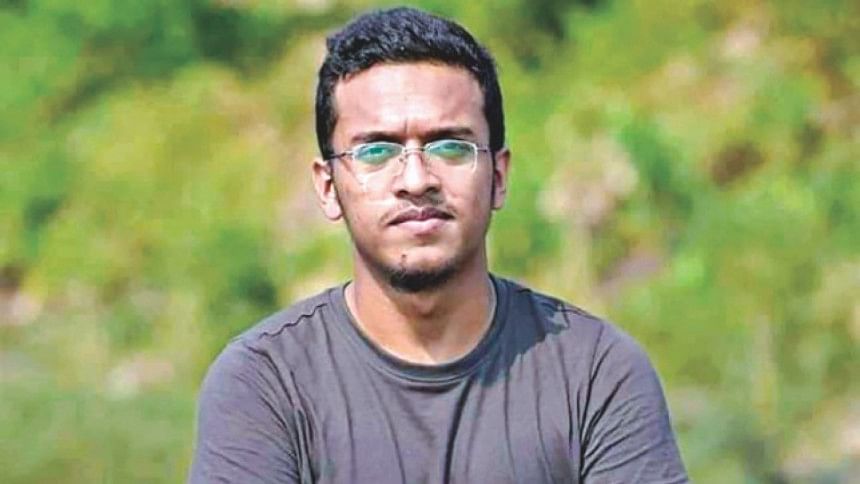 The Ministry of Foreign Affairs has told the UN Resident Coordinator in Bangladesh Mia Seppo that the killing of Buet student Abrar Fahad had nothing to do with freedom of expression.
"We explained to her the position of the government and the actions taken after Abrar killing, which was not linked to freedom of expression," Nahida Sobhan, director general of UN wing at the foreign ministry, told The Daily Star.  
The ministry summoned Seppo yesterday, four days after her office issued a statement deploring the murder of Abrar Fahad allegedly for freely expressing his views on a bilateral deal recently signed between Bangladesh and India.
The statement issued on October 9 read that campus violence in Bangladesh over the years had affected and claimed too many lives, with apparent impunity for those bearing the responsibilities. 
The statement also said the UN Bangladesh notes steps taken by the authorities to apprehend the alleged perpetrators and encourages independent investigations that should lead to justice, and measures to prevent such incidents further. 
"Freedom of speech is a human right, and nobody should be harassed, tortured or killed for exercising it," the statement also read.
In a talk of the Diplomatic Correspondents Association of Bangladesh the same day, Mia Seppo said as a mother of two, she found such a killing "horrific and nightmarish".
Abrar, a second-year student of Buet's electrical and electronic engineering department, was beaten to death by a group of BCL men at the university's Sher-e-Bangla Hall in the early hours of October 7. 
Before that, Abrar was asked if he was involved with Shibir, student wing of Bangladesh Jamaat-e-Islami. The last Facebook post of Abrar was critical of the agreements signed between Bangladesh and India on sharing the water of Feni river.
At the meeting with Seppo that lasted for nearly half an hour since 11:00am, Nahida said the government guarantees freedom of expression of the citizens.
The issue of Abrar killing came up during a regular meeting where we have discussed various issues, Nahida said.
A foreign ministry official said the fact that the government was not happy about the UN statement was communicated to the top UN official in Bangladesh.
Also, UN doesn't usually issue such a statement when any student is killed in a developed country, he told The Daily Star.
Mia Seppo couldn't be contacted for comments.