Wednesday NIGHTMARE
Buet students face torture, harassment by BCL men before every weekend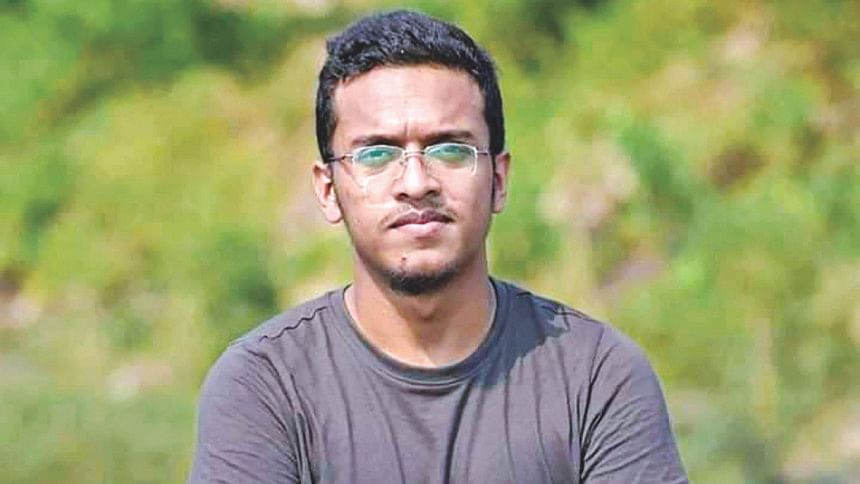 Just before the start of their two-day weekend from Thursday, Buet students are supposed to get a breather from classes and exams on Wednesday evenings.
But when the evening comes, panic grips the residents of almost all the dormitories.
At any time, Chhatra League leaders can ask the students, especially those in the first and second years, to gather inside the Gono [common] Room, which is crammed by freshers. Sometimes, they are called to the rooftop of a hall.
There, the BCL leaders would harass and torture many general students in the name of ragging. The torture would intensify if anyone failed to attend any political programme.
Discussions on such incidents, which seemingly remained unheard of at one of the country's premier educational institutions, came to the fore after the murder of Abrar Fahad, a second-year student of the university's electrical and electronic engineering department.
Abrar was beaten to death allegedly by some BCL leaders at the university's Sher-e-Bangla Hall sometime between 7:30pm Sunday and 2:30am Monday.
Angered, students of Bangladesh University of Engineering and Technology (Buet) demonstrated on the campus throughout yesterday to press for their eight-point demand. One of the demands was stopping physical and mental torture on common students at the halls.
Talking to at least 30 students of seven of the eight Buet dormitories, The Daily Star correspondents learnt about disturbing tales of harassment. None of the students agreed to be named fearing reprisal from BCL leaders.
"Stepping into the Gono Room, the first thing we must do is greet the Boro Bhais [senior BCL leaders]. Later, they give us various 'tasks'," said a second-year student of Sher-e-Bangla Hall.  
Asked about the tasks, he said, "Sometimes they force us to dance or sing. In some cases, they order us to recite vulgar poems." 
Another resident of the hall said one day, he and some other first-year students were asked to appear at the Gono Room around 2:00am.
"I had a class test the next morning. But I had to go there because I had no other option. Otherwise, they would not let me stay [at the dormitory]," he said, adding that many like him could not study properly due to such gatherings. 
A student of the naval architecture and marine engineering department, also a resident of Titumir Hall, said students were assaulted if they missed any political programme, including processions brought out by the BCL. 
"On March 26, Chhatra League leaders came to every room and asked the students to attend a rally. I could not go as I was suffering from fever," he said.
That evening, the student was asked to go to the rooftop. "I shuddered and sensed something bad. As I went there, I saw some 30 students standing in a queue," he said.
"There were seven to eight Chhatra League leaders of my hall. Two of them suddenly started beating us with cricket stumps. We screamed for help but no one dared to help us," he said, adding they were forced to stay there till the next morning without any food and water.
Several students said ragging was nothing new at Buet dormitories, but the practice had turned violent in the last four to five years after the pro-Awami League student organisation gained an absolute grip on the halls.
In the absence of any political opponent, the BCL men often indulge in acts of torture like slapping, kicking, and beating common students.
Also, the students are verbally abused over petty issues, they said, adding that each hall has a gang of six to seven leaders who are mainly behind such torture.
Some students, however, said situations at Dr MA Rashid Hall and Nazrul Islam Hall were better.
A third-year student of chemical engineering, also a resident of Sher-e-Bangla Hall, said, "When I got enrolled in the university, my parents came to drop me off here. They were very happy with the environment here. But I had had bitter experiences within a few days."
He said he once found himself in a dreadful situation for protesting his harassment.
"I was called to the Gono Room [of my hall]. There, they beat me with stumps. I was threatened that I would suffer even more if I told anyone about it," he said.
His roommates also advised him not to share the incident with anyone. "Since then, I have been attending all the political programmes. I am doing that despite not being a political activist or a supporter."
A physics student shared a similar experience.
He said he needed to take permission from his Boro Bhai to go to meet his parents living in the capital's Uttara.
"But on many occasions, I did not get the permission," said the student of Suhrawardy Hall.
And when there was a political programme, be it a meeting or rally, they were asked not to go outside the hall.
One student said, "Throughout the week, the students remain under pressure of studies and exams. And this sort of harassment makes the situation worse."
A student of Ahsan Ullah Hall said he was kept locked on the roof throughout a night last winter.
"I was only wearing a T-shirt and pyjamas. I was also beaten," he said.
"My only fault was that I skipped a Chhatra League procession because I had to attend classes."
Contacted, Khondoker Jamius Sani, president of Buet BCL, said the allegations were not true and no one was politically harassed on campus.
"If there is any harassment, please ask the student to lodge a complaint," he said.
Asked about ragging, Sani said Chhatra League should not be blamed for it because it has been in practice for long. "Even I faced it when I was a freshman."
Prof Md Mizanur Rahman, director of students' welfare office, which is responsible for organising and coordinating various student-related activities, said he took charge around three months ago and was yet to receive any complaints.
"How can we act if we don't get any complaints?" he asked while talking to The Daily Star.
Many students told these correspondents that they were afraid of making complaints as they believed the administration would not take any action against BCL activists.
"Chhatra League is quite powerful. Despite many complaints, no visible action was taken against it in the past," one of the students said.