BNP leader Maj Hafiz gets bail
Court rejects remand prayer of cops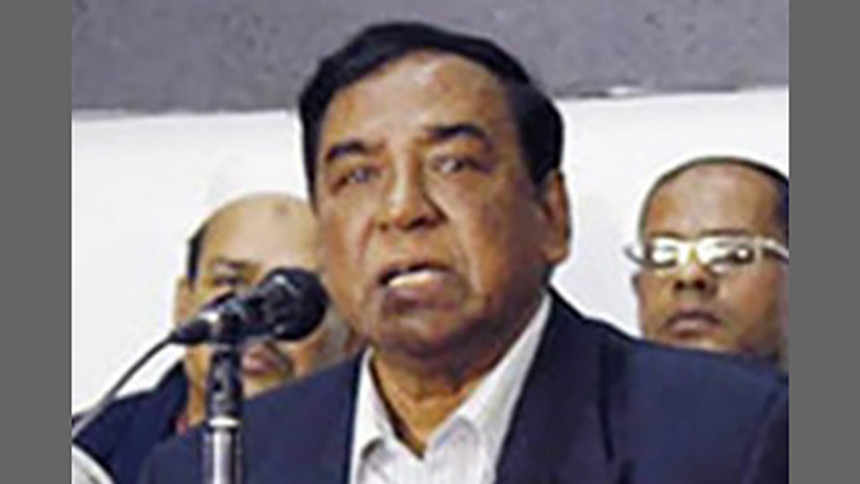 BNP Vice-chairman Maj (retd) Hafizuddin Ahmed was granted bail yesterday, a day after his arrest under the Digital Security Act.
Metropolitan Magistrate Atiqul Islam passed the order, rejecting a seven-day remand prayer of police.  
Rab arrested Hafiz at Hazrat Shahjalal International Airport when he arrived from Singapore on Saturday.
He was accused of being involved in the "sending of false, misleading, fabricated, and ill-motivated information about intelligence and law enforcement agencies via email".
Rab handed him over to police, said Nazrul Islam, officer-in-charge of Pallabi Police Station. 
Sub-inspector Abu Saied of Rab-4 filed the case accusing Hafiz and Col (retd) Ishaq Mian, the BNP chairperson's chief security officer.
Col Ishaq was arrested the same day and placed on a seven-day remand. 
In the case statement filed with Pallabi police, SI Abu Saied said Col Ishaq sent an email to one Hiren Mukharjee on May 2, in which he gave "false, misleading, fabricated, and ill-motivated information" on the role of law enforcers, administration, and intelligence agencies in the December 30 national election. It said the image of the country was tarnished. 
It was also stated that his activities were part of an ill-attempt to destablise the country by creating chaos in the armed forces.
During interrogation, Col Ishaq told Rab that Maj Hafiz, one barrister M Sarwar Hossain and some unnamed people were involved, according to the case statement.  
Yesterday, Sub-inspector Nure Alam of Pallabi Police Station, also investigation officer of the case, produced Maj Hafiz before the court and sought a seven-day remand.
In the remand prayer, the officer said Maj Hafiz should be interrogated to know the whereabouts of accused on the run. 
The court rejected the prayer after defence lawyers argued for bail and said their client was not involved in the incident.