Barguna Murder: Another key suspect held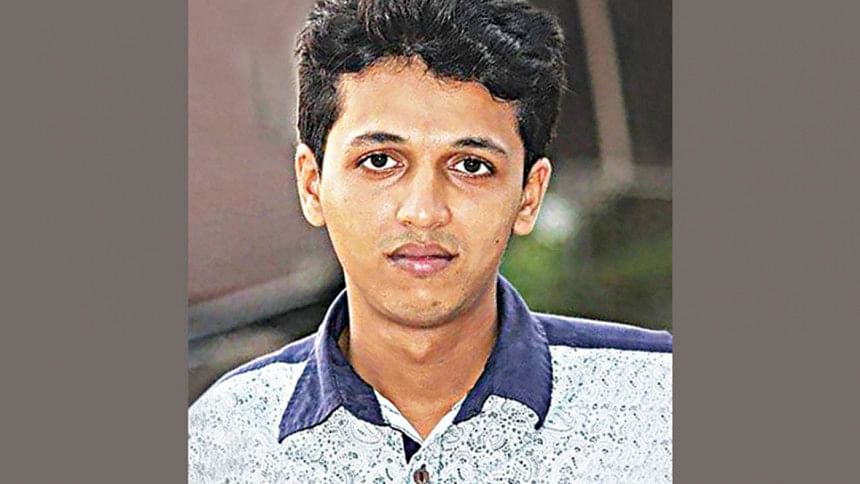 Police arrested Rifat Farazi, an accused in the sensational Rifat murder case, on Tuesday night, a day after prime accused Nayan Bond was shot dead in what officers said was a gunfight.
"After being tipped off, a team of police in Barguna raided a neighbourhood in the town at midnight and caught Farazi. We are trying to arrest the rest of the accused," Shafiqul Islam, deputy inspector general of Barishal Range Police, told a press conference at the police superintendent's office yesterday.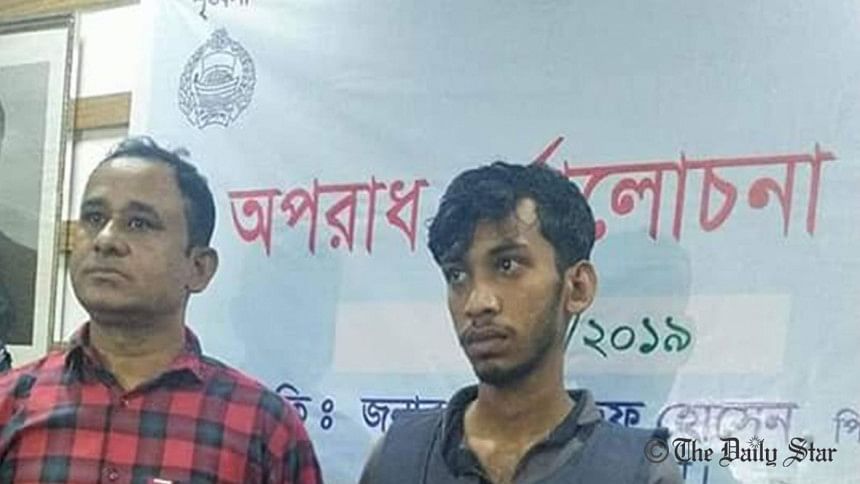 Nayan and his close accomplice Rifat Farazi allegedly attacked 25-year-old Rifat Sharif, an internet service provider, with sharp weapons in front of Barguna Government College when Rifat and his wife Ayesha Siddika Minni were leaving the college premises on June 26 morning.
CCTV footage of the attack went viral on social media, causing shock among many.
The victim's father filed a murder case with Barguna Sadar Police Station later, accusing 12 people including Nayan and Farazi.
Police said Farazi was seen in the footage hacking Rifat with a machete.
He used to be the main associate of Nayan. They had gained notoriety as criminals in Barguna town and kept committing crimes under the shelter of politically influential persons in the district, locals said.
The plot to attack Rifat was hatched on a Facebook group called 007, according to police.
Abir Mohammed Hossain, officer-in-charge of Barguna Police Station, said investigators are collecting information about the rest of the members of the group.
Farazi was earlier accused in four cases and was on bail, the OC added. 
Meanwhile, the district administration and police held a discussion attended by hundreds of people at Barguna Government College yesterday. 
"There is an influential leader behind Farazi. He patronises his [Farazi's] drug dealings and criminal activities," Faruk Shikder, councillor of Ward-8 of Barguna municipality, told the meeting.
"How can we feel safe hearing about the arrest of Farazi when we know that he can easily get bail through the influence of the leaders behind him?" said a parent.
Rifat Sharif's widow Aysha Siddika thanked law enforcers for arresting Farazi.
A court placed him on a seven-day remand yesterday.