Five lakh yaba pills seized in Patuakhali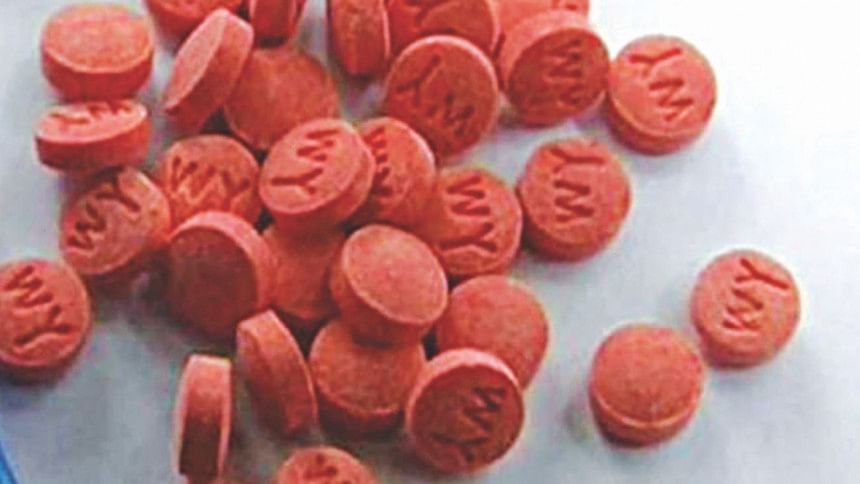 Bangladesh Coast Guard has seized 500,000 yaba pills and held two men from the mouth of the river Ramnabad on the Bay of Bengal in Patuakhali.
Lt Commander Najiur Rahman, staff officer for the coast guard of Nizampur station, yesterday said they detained the duo -- Mosharef Hossain, 35, and Tipu Sikder, 32, both from the district's Kalapara upazila -- on Tuesday and handed them over to Mohipur Police Station.
Two trawlers, allegedly used for operating yaba trade in the area, were also seized, he added.
Saidul Islam, officer-in-charge of Mohipur Police Station, said they received the accused and kept them in police custody.
A case has been filed with the police station in this connection, he said, adding, "We would place them [Mosharef and Tipu] before court tomorrow."
According to coast guard sources, Tipu went to Teknaf by a fishing trawler -- FB Alauddin -- to bring the consignment of yaba pills. When he was returning, the engine of the trawler went out of order.
Then, a group of drug dealers was going to the Bay to take away the consignment when coast guards conducted a raid on their trawler and detained Mosharef. Later, on his information, they detained Tipu, the sources further said, adding that rest of the criminals managed to flee the scene.