Close N'ganj OC: HC to IGP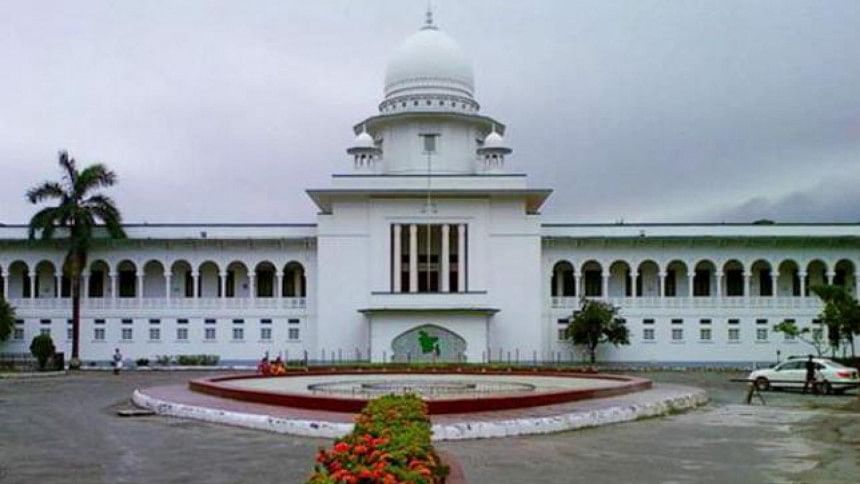 The High Court today directed the inspector general of police (IGP) to close the officer-in-charge (OC) of Narayanganj Sadar Police Station Qamrul Islam for his alleged involvement in dealing with yaba tablets.
The court passed the closure order for the interest of a fair investigation into the incident of recovering 49 thousand yaba tablets and Tk 5 lakh from Assistant Sub-inspector (ASI) of police Md Suhrawardy Rubel's house on March 7 last year.
The court also directed the investigation officer (IO) of the case to submit his charge sheet of the case in next one month.
The HC bench of Justice M Enayetur Rahim and Justice Md Mostafizur Rahman passed the order during hearing of a bail petition filed by police constable Asaduzzaman, an accused of the case.
The court however refused to grant bail to Asaduzzaman today.
On February 24, Asaduzzaman's lawyer Advocate Sujit Chatterjee told The Daily Star that the HC came to learn that his client and ASI Suhrawardy Rubel confessed to the magistrate concerned that they let go some Yaba peddlers after keeping  the tablets and money following instructions from the OC Qamrul Islam.
He said ASI Rubel and constable Asaduzzaman have been suspended after the case was filed against them.