Malaysian Job Market: Bangladeshis now majority of skilled expat workforce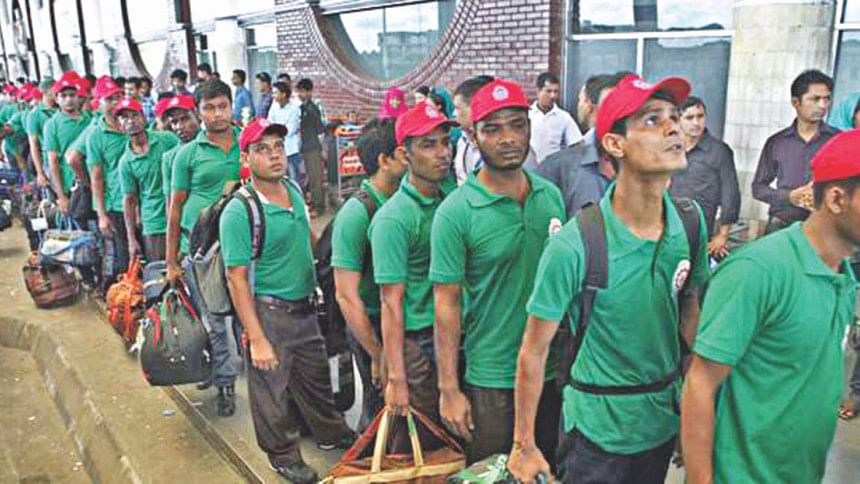 Bangladeshis make up the majority of the 1,66,817 foreigners working in Malaysia in managerial positions and jobs requiring technical skills, reports Malaysian newspaper the Free Malaysia Today.
The Bangladeshis account for 37 percent or 62,110 of the total expatriate workforce in the country, according to a report of the Malaysian home ministry.
There are also a high number of expatriates from China, India, Indonesia, Japan and the Philippines, it adds.
By a Malaysian law, foreign employees must earn a minimum of RM 5,000 a month (1 RM = BD Tk 18.69) to be categorised as "expatriates". The country does not apply the term "expatriates" to foreign workers who earn less than that.
According to the report, most of the expatriates work in the services industry followed by the construction and IT industries. It, however, does not give the breakdown of expatriates in industries according to their nationalities.
The Malaysian Trade Union Congress (MTUC) has meanwhile said many of the Bangladeshis being brought into the country as expatriates are not getting the wages they deserve.
MTUC Secretary-General N Gopal Kishnam claims that the "expatriate" loophole is being exploited by those seeking to bring in migrant workers into the country.
"Every day, there are full flights from Bangladesh to Malaysia," Gopal says, explaining that MTUC officials visit various airports to observe what is happening on the ground.
"We spoke to the Bangladesh nationals and they told us that they had come to Malaysia as skilled and semi-skilled workers. However, they later told us that their salaries amounted to only RM 1,000 a month besides having to work 12 to 14 hours a day."
He adds the expatriate loophole has been exploited for more than a year, but this has intensified after Malaysia froze the intake of foreign workers in February following a hue and cry over the Southeast Asian country's plan to recruit 1.5 million Bangladeshis over the next three years.
Malaysia, which is home to some six lakh Bangladeshi workers, has been a popular destination for Bangladeshis. The recruitment process, however, has always been tainted by malpractices that result in labour abuses.
Following massive irregularities during 2006 and 2008, Malaysia froze recruitment from Bangladesh in early 2009. In late 2012, the country began labour recruitment on a limited scale, but it did not work well allegedly for influence of recruitment agents having vested interests in both the countries.
Malaysia has declared recruiting 1.5 million Bangladeshis over the next three years through private sector, but the move got halted following a hue and cry by the trade unions and civil society in Malaysia over alleged involvement of syndicates that wanted to control the recruitment process.