A little groundwork too much to ask?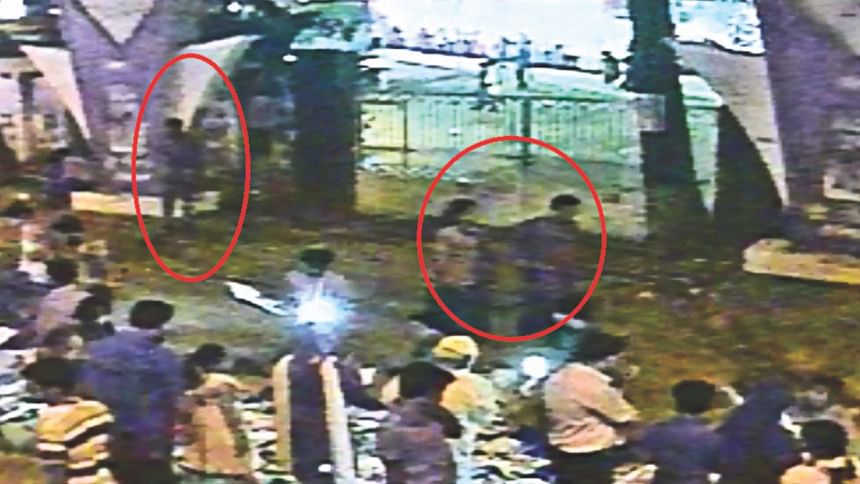 Should we take what police say at face value? The answer would hardly be in the affirmative anymore, especially after what has unfolded since Sunday's police briefing on a "shootout" victim they introduced as Sharif.
Following a "chance encounter" at Khilgaon in the early hours that day (around 2:30am), police went on to "discover" their bullet took the life of one of the most wanted criminals on the run.  
His innocent look must have belied his notoriety. Known by half a dozen names, Sharif, as police said, directly took part in the killing of blogger-writer Avijit Roy, and had a bounty of Tk 5 lakh on his head.
That's not the end of his crimes. He was the lynchpin in almost all the major killings of bloggers, freethinkers and LGBT rights activists over the last couple of years.
According to police, Sharif took part in and directed the killing of blogger Niladri Niloy on August 7, 2015, and attempted murder of publisher Ahmedur Rashid Tutul at Lalmatia on October 31. He also planned publisher Faisal Arefin Dipan murder that took place the same day Tutul was hacked; the killings of blogger Oyasiqur Rahman Babu on April 30, 2015, Jagannath University student Nazim Uddin on April 8 this year, and Xulhaz Mannan and Mahbub Tonoy on April 25.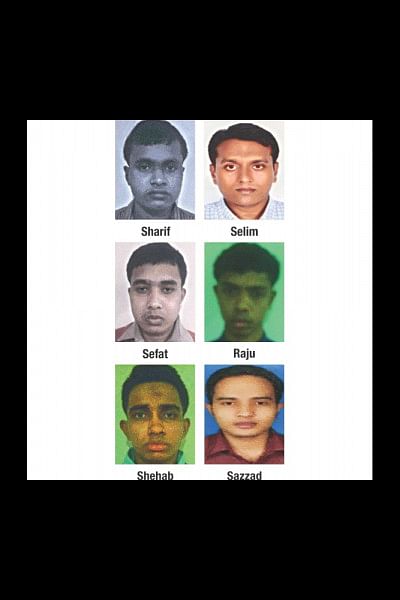 Listening to Abdul Baten, joint commissioner of the Detective Branch of Dhaka Metropolitan Police (DMP), at the press briefing, one would be more than convinced that police must have done a thorough investigation.
"We identified him through photographs released by the police earlier," he said. In a DMP release on May 19, Sharif topped the list of six Ansarullah Bangla Team members for information leading to whose arrest police announced awards.   
Police knew about Sharif's other phony names: Sakib, Saleh, Arif, Hadi-1 etc but they did not know about his real name, Mukul Rana, by which parents call him and people in his locality know him. Only hours into the police disclosure, the media came up with reports that Mukul had been missing since being kidnapped by some unidentified persons in Jessore four months back. They didn't "know" or chose not to "know" that a general diary was indeed filed where Mukul's family claimed he was picked up by 10 to 12 persons, who introduced themselves as DB policemen. It was big news in his locality as Mukul was "kidnapped" only a couple of days after his marriage.
This development has called into question the whole police investigation. From news reports at different times, we tended to believe that cops and intelligence agencies were on top of the killings of freethinkers. 
Mukul's case showed how wrong we were.
While announcing bounty on his head in its official website on May 19 and also on Sunday in the press release after his death in "crossfire", the DMP said "Sharif" was from greater Khulna region.
Within a few hours, the media found out that he was Mukul, not Sharif, and that he hailed from Baluigachhi village in Satkhira Sadar upazila.
The new knowledge made it evident that field-level police didn't even go to his village home, talk with his parents, neighbours and friends, or visit the college Mukul studied in.
If this is the real picture of how the recent targeted killings are being probed, then one might ask: Isn't there a risk that an innocent might any day find that he has bounty on his head? What if there is a case of mistaken identity? Will not such a situation benefit the real culprits?  
It's a very dangerous situation and an uncomfortable experience. If we now start to doubt every police investigation and claim, then whom do we turn to for safety? How credible is the claim that Mukul was killed in a shootout?
Should not the police promptly investigate now who actually kidnapped Mukul from Jessore four months back? Should not they go back and check if the identities of the remaining five on the list are right?