Falgun Fest at DU: How it all began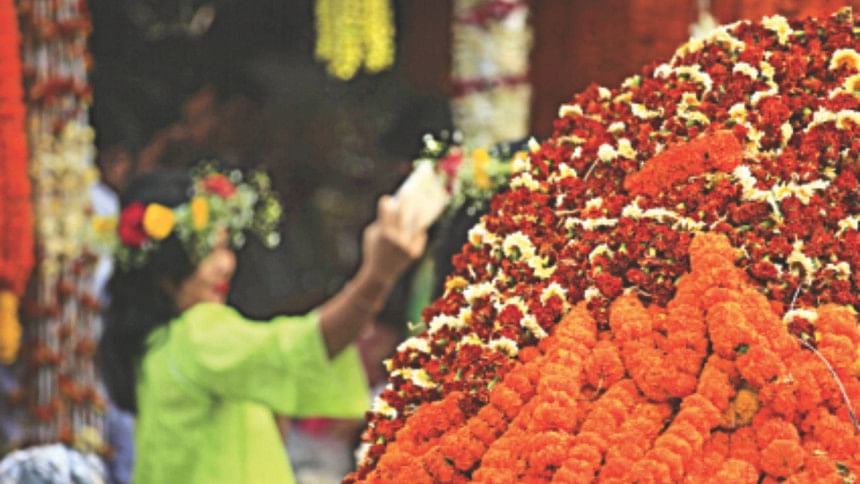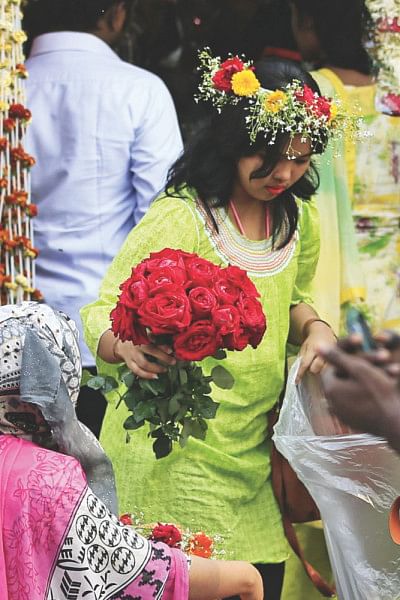 What was an impromptu celebration of Pahela Falgun in 1991 tied a group of students from Dhaka University's Faculty of Fine Arts forever, with affection and a memory that transformed into a bigger event.
Years later when the day is celebrated far and wide across the country with much festivity, they meet and revisit the past to their pleasant surprise.
On the eve of Pahela Falgun, the first day of spring on the Bangla calendar that year, some girls from the faculty bought saris and spent the night at Moitree Hall printing blocks on them, said sculptor Mukti Bhowmik.
The next day they wore those saris to the faculty. The Ekushey Boi Mela that was going on nearby added to the festivity.
Boys of the batch-89 then joined the girls to march in procession with flowers, butterflies and birds that they had made out of colourful papers to celebrate the victory of the movement against the autocratic HM Ershad's regime a year ago.
As they walked around the campus, they chanted rhymes they had memorised in their childhood, recalled Atiqur Rahman Tutul who now owns Pop Art, a design house.
Before that, Falgun was all about putting on colours of warmth -- yellow and orange -- in Bangladesh, unlike West Bengal of India.
The university town, Shantiniketan in West Bengal, had long been witnessing an elaborate cultural programme to welcome Basanta, spring in Bangla calendar, said Md Robiul Islam, associate professor of the faculty.
The next year in 1992, students organised a small programme at the DU faculty, when they put abir on each other's foreheads in a gesture of friendship, and in 1993 they had Holi festival, a festival of colours, which marks the arrival of spring.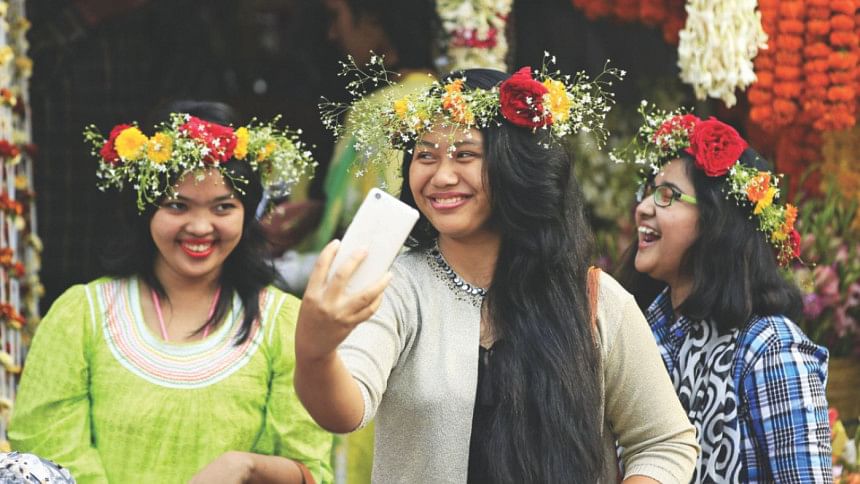 A couple of years later, students from fine arts and other departments as well began organising cultural programmes to mark Pahela Falgun when, just like any other thing, a Bangla year prepares to draw the end on a happy note.
The Falgun celebration was one of the efforts by students of fine arts to keep rural traditions of Bangalees from being forgotten.
"We who live in an artificial ambience in urban areas often stay aloof from integral parts of Bangalee culture. These [Pahela Falgun and Pahela Baishakh celebrations] keep us somewhat tied to our origin," said Robiul.
The events have had such a rippling effect that it still surprises those who walked together in the first Falgun procession just for joy.
Apart from the three, Tutul recalls Zuber Mahbub Tusher, Shaju Faizul,Kallal Barua, Mahbubur Rashid, Toufiq Khan, Asraful Kabir Kanak, Zayed Ahmed Liton, Sumita Khan, Bula Halder, Monidipa Dashgupta, Rifat Zahan Kanta, Kanij Sohani Islam, Rebeka Sultana Moli and Abdus Salam who were there.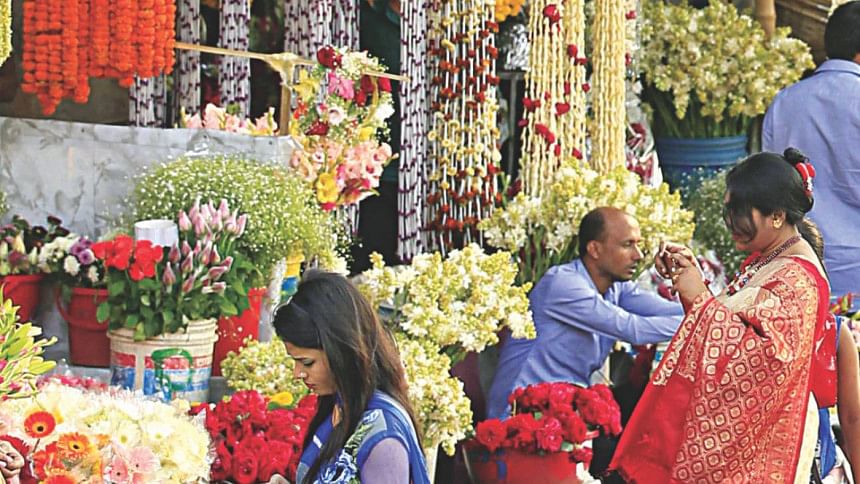 Years ago, sculptor Mukti saw children and teenage boys and girls in Jhenidah celebrate the day wearing clothes of Falgun colours and with flowers. She was overwhelmed with joy.
"Pahela Falgun, Baishakh, Poush Utsob -- these are our pride," said Kamal Pasha Chowdhury, an artist and secular activist.
Sponsors, even the government, should extend their support as a contribution to society to facilitate the participation of even a larger audience, he said.  
Now, Basantabaran Udjapan Committee organises programmes to celebrate the day, as nature takes off the blanket of fog and welcomes the sunlight to the earth.
Though winter in Bangladesh is brief, people here bid a quick farewell to gloomy, melancholic shroud of dust and dried leafs, and embrace Falgun with all their hearts.