EC decides to sue troublemakers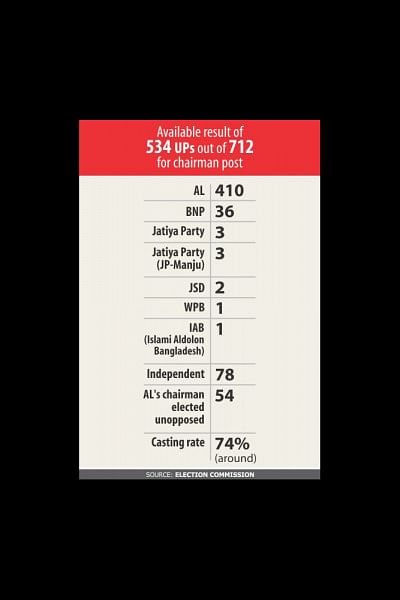 The Election Commission has decided to ask the returning officers to file cases against those involved in electoral irregularities and violence at all the 65 polling centres where voting was suspended during the union parishad polls on Tuesday.
The commission had already issued directives on filing cases against the candidates whose supporters stuffed ballot boxes at 14 of the polling stations. All the 14 centres were in Satkhira, said EC officials.
In cases of the other centres, lawsuits would be filed against specific persons who have been identified for their crimes. Unknown persons would be sued in cases where no one could be traced.
The superintendent of police (SP) in Satkhira was also asked to appear before the EC to explain how ballot-stuffing took place in the presence of law enforcers.
Besides, the EC has asked the police authorities to suspend the cops who were deployed at the polling centres for "failing to discharge their duties", added the officials.
Elections to 712 Union Parishads (UPs) started across the country on Tuesday.  Around 643 UPs would go to the polls in the second phase on March 31 while around 680 UPs in third phase on April 23 and around 2,200 more UPs in three other phases until June.
Tuesday's polls were largely marred by irregularities, ballot-stuffing and clashes between supporters of rival candidates.
Besides, widespread violence left at least 12 people dead and around a thousand others wounded, according to the media reports.
The commission, however, is yet to take any steps over the violence and irregularities at the polling centres other than the 65 centres.
Asked, EC Secretary Sirazul Islam said they would launch investigations into some major incidents of irregularities on the voting day.
"It is not possible to investigate all the incidents of irregularities that were reported in the media. Rather, we will enquire about some major incidents which we think were important," he told The Daily Star.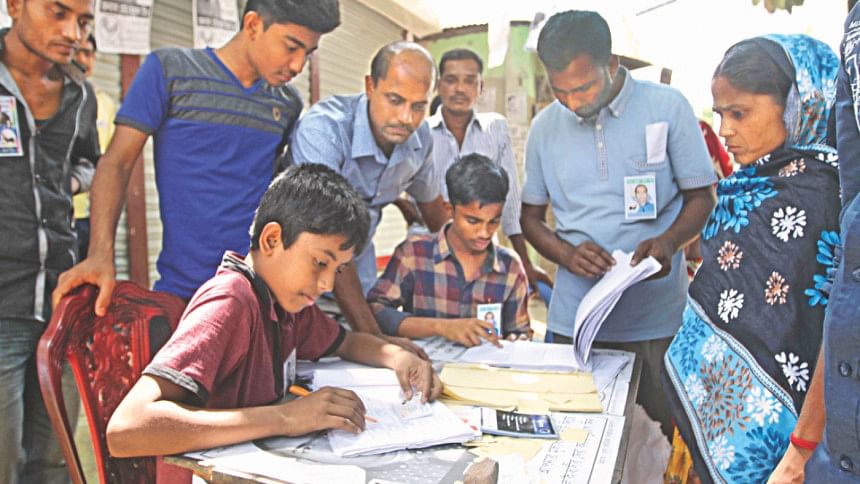 Talking to this correspondent, several EC officials expressed their dissatisfaction over widespread electoral irregularities in the polls on Tuesday.
There would have been fewer incidents of violence and irregularities had the commission taken tough actions over pre-polls violence, they said.
Talking to reporters at his office yesterday, the EC secretary claimed that apart from some stray incidents of violence, Tuesday's polls were largely fair.
The role of law enforcers was quite good, he said.