BNP-Jamaat nexus behind killings: PM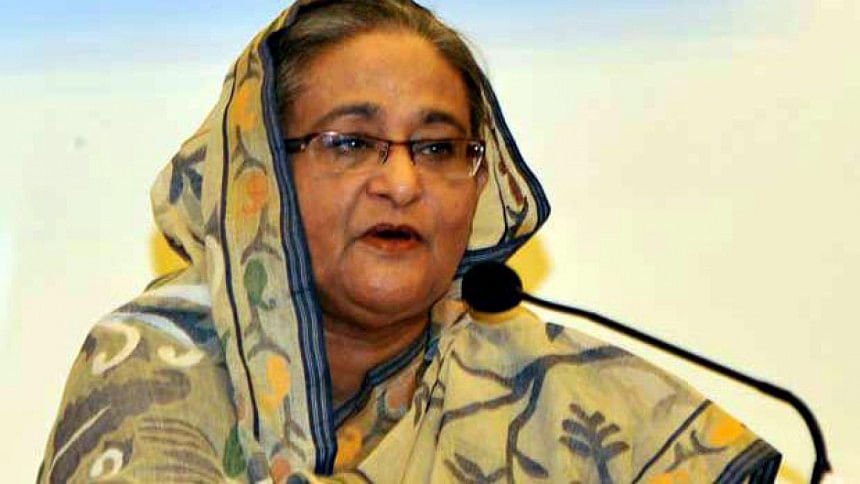 Prime Minister Sheikh Hasina on Monday accused the BNP-Jamaat clique of carrying out killings like Kalabagan double murder saying they are doing this to destabilise the country.
"Everybody knows who were behind such killing…the BNP-Jamaat nexus has been engaged in such secret and heinous murders to destabilise the country," she said.
Sheikh Hasina also said those who are involved in such killings must be tracked down and brought to justice.
The prime minister came up with the strong remarks while addressing a meeting of Awami League nomination board for pourasava and union parishad polls at her official residence Gonobhaban.
PM's Press Secretary Ihsanul Karim briefed reporters after the meeting.
Hasina, also the Awami League chief, said the BNP-Jamaat nexus was also involved in anti-social acts before the last general election.
"Having failed in their movement to foil the election, they've started secret killings," she said adding, "It's not a matter of law and order … when the country is moving forward, such killings are staged in a planned way just to destabilise the country."
The prime minister urged the people of the country to resist such killings and remain alert. "Cooperate with the law enforcement agencies by providing the information," she added.