LGBT magazine editor stabbed dead at Dhaka home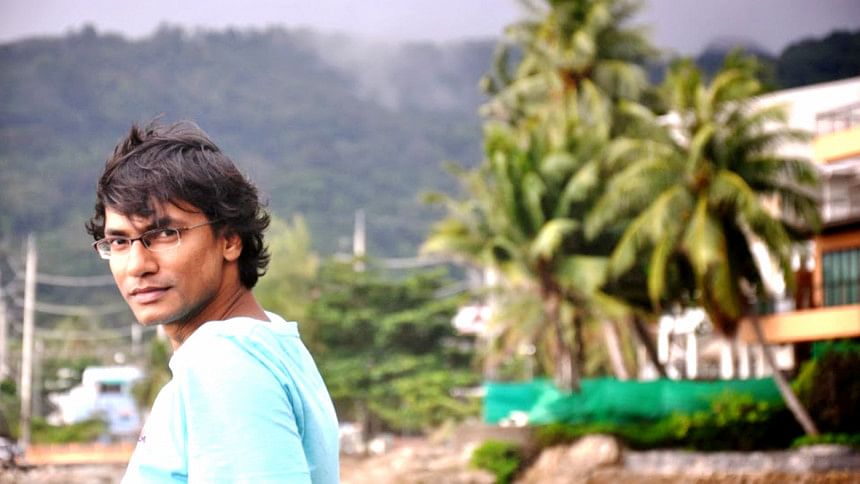 - Assailants posed as courier service staff
- To make way into the house, attackers stabbed security guard
- Victim Mannan worked as US ambassador's protocol officer
- 'Islamists posted threat messages online'
- Senseless act of violence, says US envoy
Miscreants stabbed dead a local staff of USAID, who was one of the senior editors of the country's first LGBT magazine, along with his friend at his flat in Dhaka's Kalabagan area this evening.
Talking to The Daily Star, Mohammed Iqbal, officer-in-charge of Kalabagan Police Station, said they suspect the involvement of militants in the killing.
Editor of LGBT magazine 'Roopbaan', Xulhaz Mannan was known for his gay rights activism.

READ more: BNP-Jamaat nexus behind killings, says PM
He was working for USAID. Earlier, he worked as a protocol officer of former US ambassador Dan Mozena for a long time.
Tanay Fahim, the other victim and his friend, was also a LGBT activist.
"He was a theatre activist," M Ibrahim Khan, additional deputy commissioner of Dhaka Metropolitan Police (Ramna Division), told The Daily Star.
The incident took place two days into the grisly murder of Rajshahi University teacher Rezaul Karim Siddiquee in the northern city. According to US-based SITE Intelligence Group, international militant group Islamic State claimed responsibility of Siddiquee's murder.
"Three persons came around 5:45pm and claimed they had a courier for Mannan. When I went up and told him (Mannan) this, he said that he was not expecting any such parcel," Parvez Mollah, a security guard of the building, told The Daily Star.
Mannan used to live on the first floor of the seven-storied building on lane No. 35 in Lake Circus neighbourhood.
"As I came down and told them this, they insisted that I allow them to meet him (Mannan)," Mollah said.
As he declined to allow them in, the group stabbed him leaving him injured in the left eye and left arm.
The assailants then rushed to Mannan's flat and swooped on Mannan and his friend Tanay indiscriminately, Abdul Bari, a sub-inspector of Special Branch (SB) of police, told The Daily Star.
The two died immediately on the spot.
Accomplishing their mission, the attackers fled by Dolfin Goli, Bari said quoting locals.
A patrol team of police tried to intercept the assailants as they were fleeing, Ibrahim Khan of DMP said. "One of the assailants this time attacked ASI [assistant sub-inspector] Momtaz with a machete."  
Describing the incident to The Daily Star, a witness said wishing not to be named: "I saw six to seven people rushing out of the building. Each of them was carrying bag packs."
The body of Mannan was found lying at the entrance of the house while Tanay's body was found inside.
During the attack, Mannan's mother and a domestic help were at home, said Nurul Islam, the driver of Xulhaz's brother Minhaz Mannan Emon.
'THREATS FROM ISLAMISTS'
A spokesman for a gay group, Boys of Bangladesh, confirmed to AFP by text message that the Roopbaan editor was among the two dead victims.
He was behind an annual Rainbow Rally, which since 2014 has been held on April 14, Bengali New Year.
But police this year banned the rally as part of widespread security measures. Ahead of the banned rally earlier this month, the editor told AFP that they had received threats from Islamists, who posted messages online.
"They have even set up an online group to threaten us," he said.
'SENSELESS ACT OF VIOLENCE'
US Ambassador Marcia Bernicat said she is devastated by the brutal murder.
"We abhor this senseless act of violence and urge the government of Bangladesh in the strongest terms to apprehend the criminals behind these murders," the US envoy said in a statement this evening.