Now confusion over arrest of Mukul's relative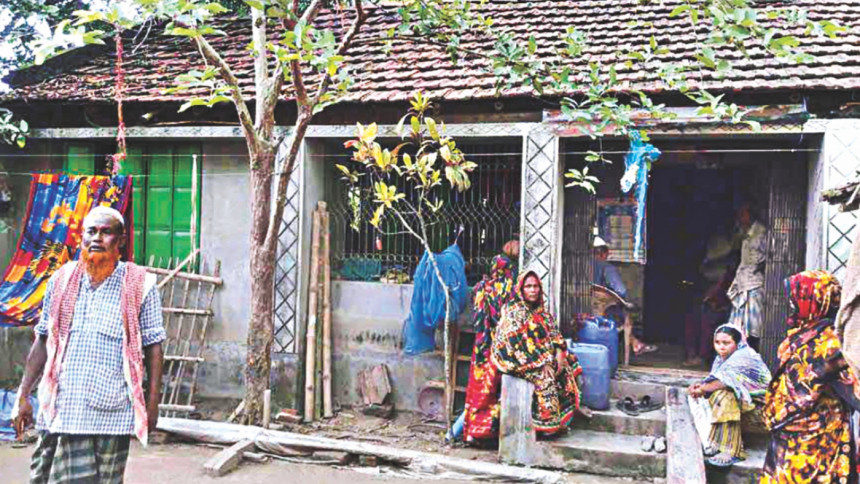 Two days after Mukul Rana was kidnapped in Jessore on February 23 by persons identifying themselves as "Detective Branch members", his brother-in-law went to the DB headquarters to enquire about him but got arrested, family alleges. 
Quoting Mukul's in-laws, a correspondent in Jessore reported that Mujibor Rahman Biswas went to Dhaka on February 25 and he has been in jail since then. 
Police admitted arresting Mujibor but claimed he was held from a "militant den on February 19".
"Mujibor was arrested from a den of Ansarullah Bangla Team in Mohammadpur on the night of February 19. He is now in jail," Deputy Commissioner (Media) of Dhaka Metropolitan Police Masudur Rahman told The Daily Star last night. 
The drive was conducted hours after a detective was stabbed during a raid on a "militant hideout" in Badda.
On February 20, DMP Additional Commissioner Monirul Islam told reporters that police in the Mohammadpur raid police had recovered powerful explosives and bomb-making materials but made no arrest.
Two suspected members of Ansarullah Bangla Team were arrested during the raid in Badda, he added. 
Mujibor, who is from Jagannathpur in Jessore, is a quack by profession and a pious man, according to locals.
His father Mobarak Ali Biswas used to earn livelihood driving engine boat in the Bhairab River.
Neighbours say neither Mobarak nor his two sons had any involvement in politics, but their relatives have links with Jamaat-e-Islami.
Mujibor's younger brother Amir Hossain, a farmer, had filed the general diary on February 25 regarding Mukul's abduction.
Mukul had been missing since 10 to 12 persons on a microbus kidnapped him from Bashundia intersection in Jessore around 11:00am on February 23, his father Abul Kalam Azad told this newspaper on Monday.
He was returning home from in-laws' house at Jagannathpur with newlywed wife Mohua Akter. It was just four days into their marriage.
Quoting his daughter-in-law, Azad said while taking Mukul away, the kidnappers identified themselves as DB men.
After he was killed in a "shootout" on Sunday, police identified him as Sakib alias Sharif alias Saleh alias Arif alias Hadi-1, one of the six Ansarullah Bangla Team men who had bounty on their heads.
But the media came to know that he was Md Mukul Rana of Baluigachhi village in Satkhira Sadar upazila.
Azad yesterday said he would not have objected if his son was executed after being found guilty in trial.
"I could have consoled myself if my son was found guilty of having militant links and killing people," he told The Daily Star over the phone.
Azad said he is involved with the ruling Awami League. And he would have handed over Mukul to police if he could learn that his son had militant link.
He claimed his son was the most brilliant boy in his village and it is beyond his understanding what had happened.
Asked whether he would seek justice for the killing of his son, Azad fighting tears said, "Is there any use seeking justice? Will I ever get back my son?"
Mukul was buried inside the compound of his house in Baluigachhi village in Satkhira Sadar upazila around 11:00am, an hour after his body was taken home in an ambulance from Dhaka, reports our Satkhira correspondent.
On Sunday, police said they conducted a raid at Meradia in the capital getting information about the presence of "Sharif".
During the raid, they saw three people on a motorcycle speeding away. They signalled the bike to pull over but the trio ignored and opened fire on the cops.
The cops fired back injuring one of the three.
Taken to Dhaka Medical College Hospital, the injured was declared dead. He was then identified as "Sharif", police say.
Later in the day at a press briefing, police said "Sharif" was among the men who directly took part in the killing of writer-blogger Avijit Roy on February 26 last year.