Cold to rattle the north the entire month
Temperature elsewhere may rise in a day or two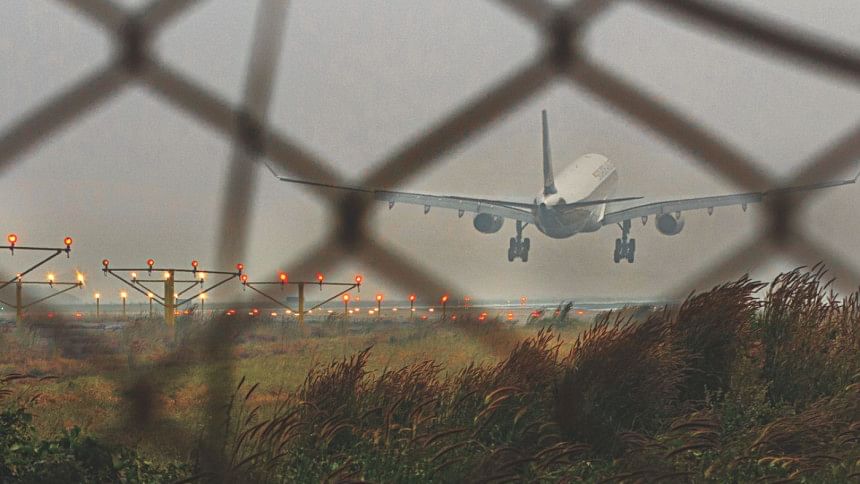 The ongoing cold wave sweeping over many parts of the country will be over in the next day or two but not in Rajshahi and Rangpur divisions, where the cold wave will last the entire month.
"The ongoing cold wave in Khulna division will end in a day or two. But there will be a fresh cold wave sweeping over Rajshahi and Rangpur regions by the end of the month," a duty forecasting officer at Dhaka Met office told The Daily Star yesterday. 
Temperatures across the country is also unlikely to rise soon, he said, adding that the fog situation will also continue till the end of January.
Meanwhile, heavy fog disrupted flight operations from Hazrat Shahjalal International Airport in the capital for the seventh consecutive day yesterday.
Visibility around the HSIA and its runways was so poor during the last week that airport authorities had to suspend flight operations between 1:00am to 11:00am almost every day, said AKM Rezaul Karim, a spokesperson for Civil Aviation Authority of Bangladesh.
As a result, Biman Bangladesh Airlines and other airlines were forced to reschedule many of their flights.
"Saudi Arabian Airlines operates 25 flights weekly. We have already changed the timetable of some of these flights to avoid the mornings," Omar Khayyam, acting sales manager, Saudia, told The Daily Star.
On Sunday night, a Biman flight from Singapore was forced to land at Hazrat Shah Amanat Airport in Chittagong instead of HSIA, the CAAB spokesperson said. It was able to fly to HSIA several hours later.
Two other international flights had to circle in the sky for around an hour before landing at the Chittagong airport due to the dense fog, a CAAB official said. At least 25 domestic and international flights were delayed between one to three hours.
ARM Sadat, manager of airport operation and customer service of Novo Air, said delays were creating additional problems. "In case of one or two hours delay, we are now required to provide food and other services to our passengers," he said.
Heavy fog also disrupted ferry services on the two major routes -- Shimulia-Kathalbari and Paturia-Daulatdia.
Ferry services came to a complete halt on the Shimulia-Kathalbari route from 2:00am Monday, our Munshiganj correspondent reports. It resumed at 10:00am.
Six ferries were stranded with thousands of passengers in the middle of the river in this severe weather, Shah Khaled Newaz, assistant general manager of Bangladesh Inland Water Transport Corporation (BIWTA) said.
On the Paturia-Daulatdia route ferry services resumed after seven hours of disruption. "Services suspended from 3:30am due to poor visibility and resumed at 10:30am," Shafikul Islam, manager of BIWTC Daulatdia office said.
Four ferries were stuck in the middle of the river while seven ferries were stranded at Paturia and five at the Daulatdia ghat. This resulted in a long queue of vehicles stranded on both sides of the river.
Three people who had been injured while trying to warm themselves lighting fires died of their wounds yesterday at different places in the country.