BNP plans big rally tomorrow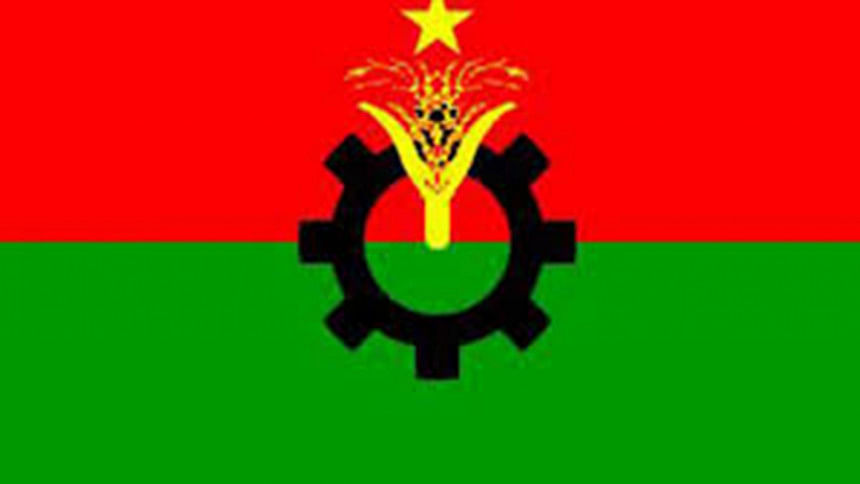 Opposition BNP plans to stage a huge showdown tomorrow by organising a rally but did not get the formal permission to that end from the authorities concerned as of last night.
To make the programme successful, the party has already held a series of meetings with its front and associated organisations and also with the adjacent district committees.
Morally boosted after Chairperson Khaleda Zia's Cox's Bazar trip, the party wants to send a message to the government that the next parliamentary elections would not be left unchallenged and an election like January 5 won't be accepted.
It also wants to send a message that the party still has huge popularity.
"Through this programme we would like to send a message that democracy must be restored in the country and that we want a free, fair and inclusive election," Mirza Fakhrul Islam Alamgir, BNP secretary general, told The Daily Star.
He added they were expecting a huge gathering, especially participation of the common people.
Khaleda, also a former prime minister, is expected to address the rally, which is scheduled to start at 2:00pm on the historic Suhrawardy Udayan.
"We have got verbal assurance from the authorities concerned and on the basis of that we are taking all-out preparations. We are expecting that tens of thousands of people will join the rally," Ruhul Kabir Rizvi, senior joint secretary general of the party, told The Daily Star yesterday.
A BNP delegation led by party's standing committee member Mirza Abbas has meanwhile visited the meeting venue and told journalists that the party expected political manner from the government.
"We want cooperation from the government and also wish that it will refrain from triggering any modes of instigation. At the same time, we want cooperation from all political parties so that we can uphold public expectations," Mirza Abbas told journalists after visiting the venue.
He expressed the hope that the attendance of party leaders and activists would be huge if there were no obstacles.
The party is going to organise such a big programme in Dhaka after around two years.
Earlier on January 5 last year, BNP held a programme in front of its Naya Paltan headquarters in Dhaka to mark January 5, which the party termed "democracy killing day".
That time BNP wanted to hold the programme on Suhrawardy Udayan but did it get permission.
A joint meeting was held at Naya Paltan office on Wednesday where the presidents and secretaries of Munshiganj, Dhaka, Manikganj, Gazipur, Narayanganj, Gazipur and Narsingdi units were present.