Big cats in big trouble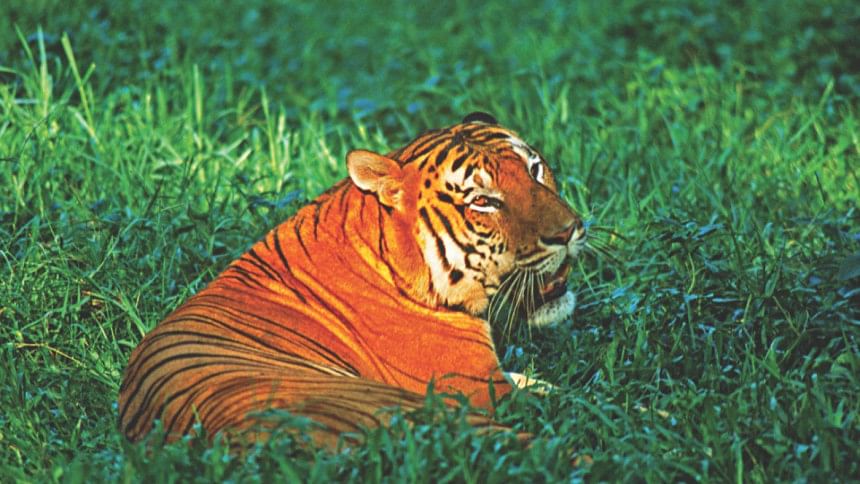 Experts have expressed concern over the depleting Bengal tiger population in the Sundarbans as the number of tiger attacks in and around the mangrove forest has gone down significantly in recent years.
They said tigers earlier used to enter nearby areas apparently for food, which indicated the forest was in bad health. But only a few tiger attacks were reported in recent months.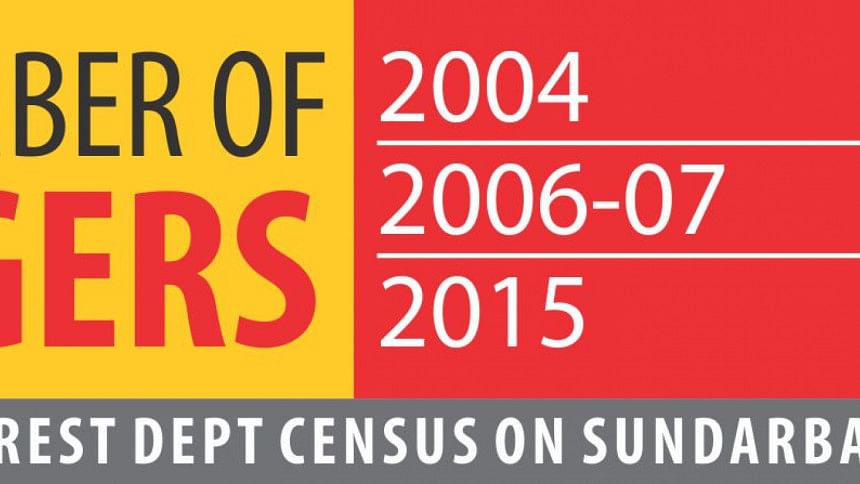 The figure from a forest department survey put the number of Bengal tigers in the Sundarbans at 106 in 2015, down from 440 in 2004. This clearly suggests tiger population has decreased drastically in the forest.
The department had recorded 58 and 65 tiger attacks in the area in 2008 and 2009. But the number came down to six and seven in the last two years.
This year has seen only three tiger attacks so far.
At least two to three Bengal tigers had died each year for several decades at the hands of villagers around the Sundarbans. However, not a single tiger has died there since 2013.
The concern for saving tigers comes at a time when the world observes International Tiger Day today.
Tapan Kumar Dey, former conservator of forest (wildlife), said, "Problems of the Sundarbans have increased over the years. Suddenly we see fewer tiger-human conflicts. Where have all the Bengal tigers gone?"
He called upon the government to take the issue seriously and consider appropriate measures. 
Dr M Monirul H Khan, a tiger expert from Jahangirnagar University, said the sudden drop in tiger attacks shows the tiger population has declined.
"As tigers are territorial animal, they don't usually leave their territory. So it is unlikely that Bengal tigers have moved from one place to another in the Sundarbans."
He, however, said it was difficult to pinpoint what happened to the tigers without carrying out a study.
Law enforcers recovered 30 body parts of tigers, including 22 skins, from 2011 to 2016. Of them, 21 skins didn't have any hole made by bullets. This suggests poachers used insecticides to kill tigers.
Dhaka University, Jahangirnagar University and two British universities jointly conducted a research on how the Bengal tigers were killed. The recent study found poachers used Furadan (carbofuran), a very popular agricultural pesticide, to kill tigers.
Poachers mix the pesticide with venison and leave it for tigers to eat, said the study.
Samia Saif, a student of Kent University in London, last year wrote a thesis on "Investigating Tiger Poaching in Bangladesh Sundarbans". She found trading of tiger skin had been going on in Bangladesh for long. Besides, there was a recent commercial demand for tiger bones for its medicinal value.
She carried out the survey by interviewing local people and officials from different government agencies. The study put the price of a tiger skin between Tk 40,000 and Tk 90,000, bones Tk 1,500 and Tk 3,000 per kg and a canine Tk 1,000 and Tk 7,000.
Experts feared Bengal tigers would soon be extinct in the Sundarbans if such poaching continued.
"The government has to act very sincerely to save all the remaining Bengal tigers," said Tapan Kumar.
Mahbubul Alam, coordinator at Conservation Action of the USAID's Bagh Activity, climatic factors like rise in sea level and saline water intrusion affect the life of tigers. But the demand for tiger bones and skins increased in international market.
"We've been working in 76 villages of Khulna, Bagerhat and Satkhira where 340 volunteers in 49 teams are creating awareness among people about saving tigers," he told The Daily Star.
Nearly 6,000 people enter the Sundarbans every day to fish and collect honey and nipa (golpata). But the forest department doesn't have enough manpower and resources to keep watch on them.
Madinul Hassan, wildlife warden and divisional forest officer of Wildlife Management and Nature Conservation Division, said it became very difficult for them to protect and preserve wild animals, including tigers, in the Sundarbans due to shortage of manpower and poor logistic support.
Amir Hossain Choudhury, conservator of forest, said they conduct frequent drives against poachers and hand them over to law enforcers.
In 2015, there were 3,890 tigers in the world, including 106 in Bangladesh, 103 in Bhutan, seven in China, 2,226 in India, 371 in Indonesia, two in Laos, 250 in Malaysia, 85 in Myanmar, 198 in Nepal, 433 in Russia, 189 in Thailand and five in Vietnam.
Cambodia had 50 tigers in 2010, but five years later it had none. The tiger population was declining fast in Malaysia, Indonesia and China also.