Undaunted Tigers head for last stop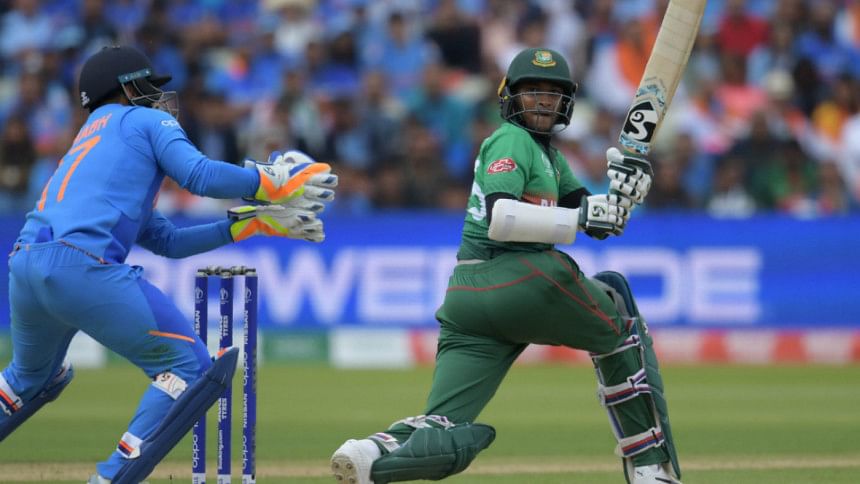 After their hard-fought and valiant World Cup campaign effectively came to an end when they lost to India by 28 runs on Tuesday, the Bangladesh team left Birmingham yesterday afternoon towards what will be their final stop on the World Cup trek, London.
Bangladesh will play their last World Cup match against Pakistan at Lord's tomorrow, but instead of it being the virtual quarterfinal that the country would have been dreaming of, it will be an academic match for Bangladesh and perhaps for Pakistan too, depending on whether England beat New Zealand today.
That Bangladesh's campaign was an impressive one could be gauged from the lack of despair on the faces of the Tigers as they boarded the bus and also the crowd of non-Bangladeshi autograph and selfie-seekers in front of the Hyatt Regency in Birmingham. It was a novel development that the Indian expatriates knew the names of Mohammad Saifuddin and Mosaddek Hossain as they called out their names when the players went past. It hinted at Bangladesh's growing profile.
Bangladesh, ranked seventh in the world, were genuine contenders for a maiden World Cup semifinal till their penultimate match. Unlike previous historic runs like the 2015 World Cup quarterfinal and the 2017 Champions Trophy semifinal, Bangladesh were not helped by a rained-out game but rather hampered by it this time when the match against lower-ranked Sri Lanka was washed out on June 11.
As they head to London, Bangladesh would know that a win against Pakistan would give them a possibility to finish fifth in the 10-team table, making them the best of the rest. That is still something to aim for.