'Attack on all of humanity'
World reacts in shock, solidarity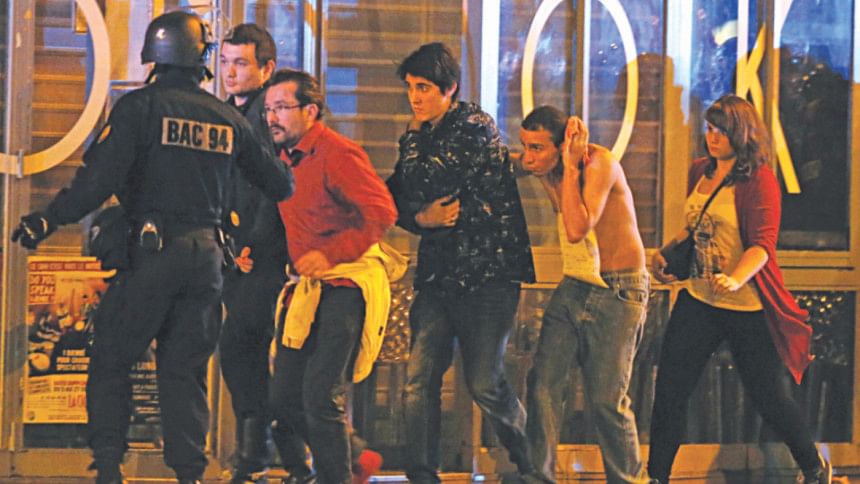 US President Barack Obama led a chorus of global condemnation of the wave of attacks in Paris on Friday, as nations pledged solidarity with France.
Countries such as the United States, Britain, Spain and India, which have experienced their own mass-casualty attacks, were among the first to voice their condemnation.
"It's an attack not just on the people of France. But this is an attack on all of humanity and the universal values we share," Obama said in an address at the White House.
"We're going to do whatever it takes to work with the French people and with nations around the world to bring these terrorists to justice and to go after any terrorist networks that go after our people."
In London, where 52 people were killed and hundreds wounded in a series of coordinated suicide bombings in 2005, British Prime Minister David Cameron said, "We will do whatever we can to help."
Jose Manuel Garcia Margallo, the foreign minister of Spain, where 191 people were killed in train bombings in 2004, raised the specter of a jihadist attack.
"All of this confirms that we are facing an unprecedented challenge, a hugely cruel challenge," he told public television TVE.
The European Union called for a minute's silence to be held tomorrow for the victims of the attacks.
"We Europeans will all remember November 13th 2015 as a European day of mourning," it said.
Pope Francis expressed his profound distress and solidarity with the casualties. "There cannot be justification, religious or human" for the attacks, he said.
Indian Prime Minister Narendra Modi, whose country was hit by two major attacks in 2006 and 2008 that saw a total of 355 people killed, said on Twitter the "news from Paris is anguishing & dreadful".
France's Jewish community was among the targets of the last attacks Paris in January and Israeli Prime Minister Benjamin Netanyahu added his voice to the condemnation.
"Israel stands shoulder to shoulder with French President Francois Hollande and with the people of France in our common battle against terrorism," he said.
Netanyahu told France's Jewish community -- the largest in Europe and one of the largest in the world -- after the January attacks on Charlie Hebdo magazine and a Jewish supermarket that they would be welcomed with open arms by Israel.
Angela Merkel, the chancellor of neighboring Germany, said she was "profoundly shocked by the news and images from Paris", while Dutch Foreign Minister Bert Koenders tweeted: "Shocked and appalled by new attacks in #Paris. Words are not enough."
Australian Prime Minister Malcolm Turnbull praised the French people for their response, describing France as "the home of freedom".
"It is a global struggle for freedom against those who seek to suppress it and seek to assert some form of religious tyranny; a threat in the name of God but is truthfully the work of the devil," he said.
Elsewhere in Asia, where people woke up to the news from Paris, Foreign Minister Vivian Balakrishnan of Singapore, which raised its alert level, said "this is a terrible assault on a beautiful city with warm, cheerful, hospitable people".
Philippine President Benigno Aquino's government, which is preparing to host the annual Asia-Pacific Economic Cooperation summit on November 18-19, said the Paris attacks demanded "heightened security from all of us".
Chinese President Xi Jinping spoke of "these tragic times for the French people" as he condemned "in the strongest ways this barbarous act."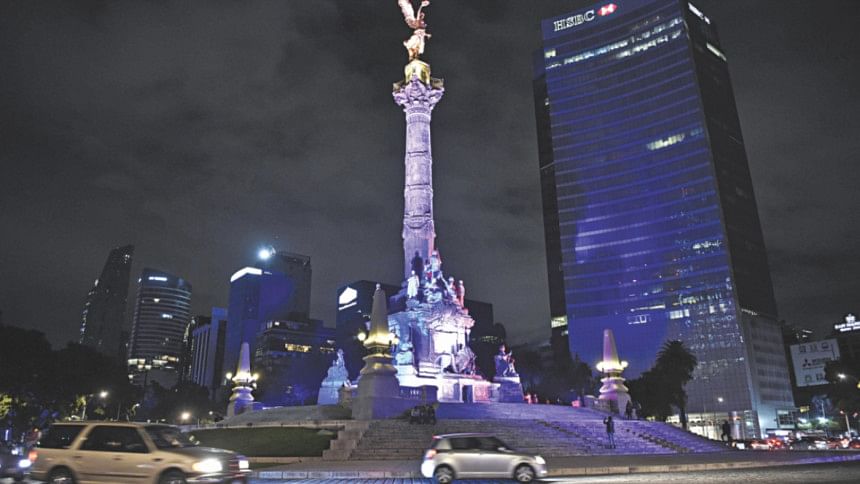 In New York, One World Trade Center, the skyscraper built on the site of the September 11 attacks of 2001, was illuminated in blue, white and red in tribute to the French flag.
"We are reminded in this time of tragedy that the bonds of liberte, egalite, fraternite are not just the values French people share, but we share," Obama said in Washington, referencing the French national motto.
"Those go far beyond any act of terrorism or the hateful vision of those who perpetrated the crimes this evening."