Anti-mosquito Drive: Mobile court denied access to minister's home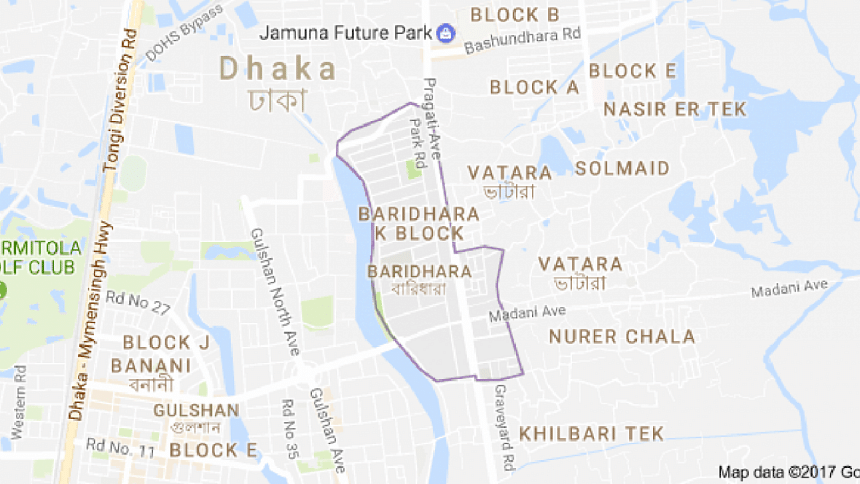 A city corporation mobile court tasked with inspecting buildings to find mosquito larvae was barred from entering the Baridhara residence of Health and Family Welfare Minister Zahid Maleque yesterday.
"We began the drive at Park Road and when we reached the health minister's residence, we were not allowed inside," said a Dhaka North City Corporation staffer who was a part of the mobile court.
When Executive Magistrate Nahid Hasan, who was leading the drive, attempted to enter the house, he was stopped by a person at the gate, said the staffer, wishing not to be named.
Councilor of DNCC ward 18 Zakir Hossain was also accompanying the mobile court team.
"I disclosed my identity to his [Zahid] personal officer too. Even then, we were not allowed to enter," he said, adding that he could not remember the name of the officer.
"We didn't go there to do anything bad. We went there to spray larvicide for their wellbeing," Zakir added.
Magistrate Hasan said the personal officer told them that the minister was not present in the house at the time.
"We were asked to come later," he added.
The Daily Star tried to reach the health minister over phone but he did not answer. He was also sent a text message, but that too went unanswered. 
Against the backdrop of uncontrolled spreading of dengue which has left thousands infected, the DNCC has been conducting anti-mosquito drives in each of its ward since August 20. 
Yesterday, the mobile team carried out a drive at Baridhara's Park road and adjacent area of Ward 18.
"Aedes mosquito breeds in clean water stored for several days inside a house. In our drive, we check presence of Aedes mosquito larvae in stored water and destroy them using larvicide," a DNCC staffer said.
"Most of the time we give suggestions and caution dwellers to keep their surroundings clean to stop the mosquitoes from breeding. In case of gross negligence, we take legal action."
On August 25, DNCC Mayor Atiqul Islam said owners and caretakers have prevented cleaners from entering many residences in the city corporation area, which hampered the drive. 
"If any owner, caretaker, security officer of residence and organisation does not cooperate with the ongoing combing operation at 36 wards of DNCC, legal action will be taken, "said the DNCC mayor.
The Daily Star tried to reach Atiqul to know whether any action would be taken in this regard, but he also did not respond.  
As part of the DNCC's drive in ward 36, a city corporation team visited 10,460 houses and establishments and found larvae in 248 of those. Later, stickers saying "Larvae found here" were pasted on the front of the buildings.