7-8 killers took part in mission
They murdered SP's wife in exchange for money, say police; 2 suspects confess in Ctg court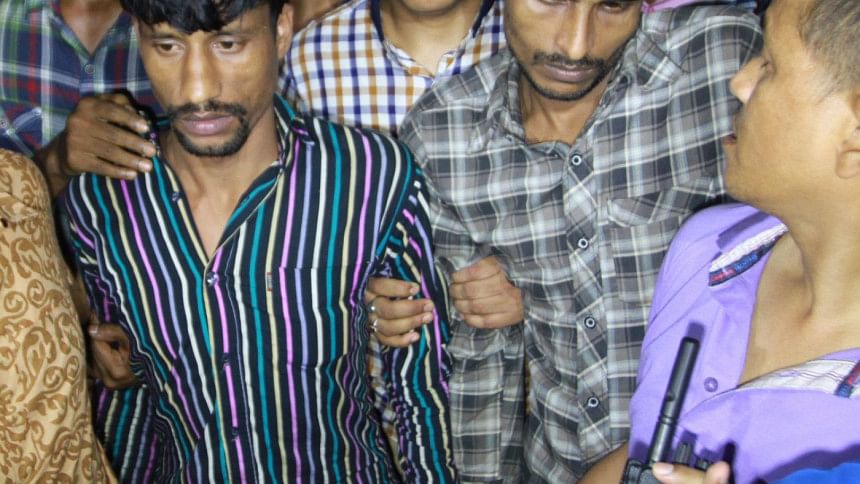 Seven to eight criminals took part in the murder of SP Babul Akter's wife Mahmuda Khanam Mitu in exchange for money they received through a middleman, police said yesterday.
Police also told the media about the arrest of two suspected killers, one of whom had shot Mitu. 
The two, Wasim and Anwar, both from Rangunia upazila in Chittagong, were arrested on Saturday. And they gave confessional statements before a Chittagong court last night, reports our Chittagong office.
Details about their arrest, however, could not be known.
A number of police officials wishing anonymity said it was quite unusual that suspects in a murder case are giving confessional statements just a day into their arrest and without interrogation in police remand.
Asked if the arrestees disclosed the name of the mastermind, Devdas Bhattacharya, additional commissioner of Chittagong Metropolitan Police, said, "They [the arrestees] told police that they did not know the mastermind … they just took part in the murder after receiving money through a middleman."
He also told this newspaper, "We will know about the mastermind once we arrest all the criminals involved in the murder."
Chittagong Metropolitan Police (CMP) Commissioner Iqbal Bahar, too, at a press conference said seven to eight miscreants took part in the Mitu murder.
Wasim was one of the three who attacked Mitu. He shot her with a gun, which police have yet to recover. Anwar, at the time of the attack, was in the area as a member of a backup team, added the official.
Replying to a question, Iqbal Bahar said the attackers were the members of crime gang. "We have come to know about others involved and we are trying to arrest them."
Asked about the murder motive, the CMP commissioner said he would not comment about it before the investigation completes.
Queried if the murder was committed by Islamist militants or if it has anything to do with personal or professional issues, he said they were looking into all possible aspects.
On June 5, three assailants stabbed and shot dead Mitu, 32, who left her OR Nizam Road house on foot around 6:35am to put her son on a school bus at GEC Intersection in Chittagong.
On Saturday, a four-member police team interrogated Babul for 15 hours at the DB office on Minto Road after he was taken away around 1:00am.
According to sources, he was questioned about his "suspected link with the murder" though there was no official version in this regards.
But CMP Commissioner Iqbal Bahar yesterday said, "Babul was not taken away." Cops were deployed at the SP's house and also during his movement between home and the DB office for his security, he added.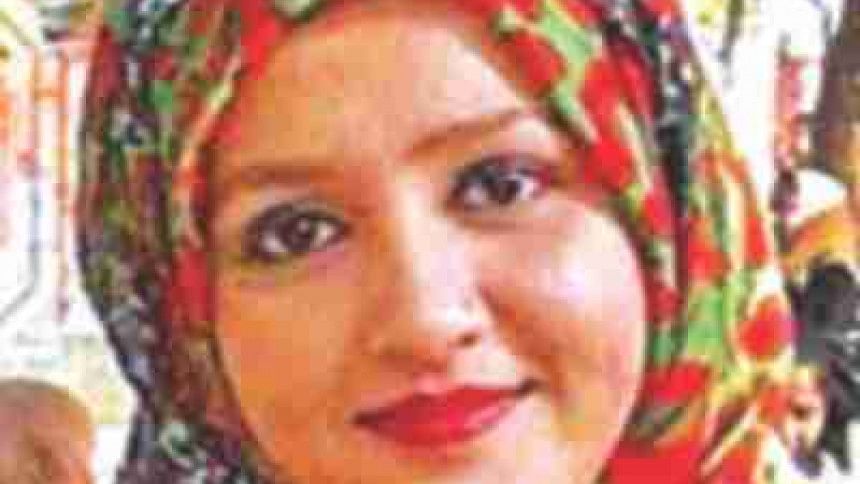 On another query, the CMP boss said Babul was not under police surveillance. "Why would the plaintiff be under surveillance when there is scope for direct steps if his involvement is found?"
Meanwhile, Dhaka Metropolitan Police (DMP) Commissioner Asaduzzaman Miah yesterday said the SP was quizzed as per the law. There was nothing unusual in interrogating the plaintiff.
The SP was asked to come to the DB office on Minto Road for questioning but he wanted a car to reach there, the DMP commissioner said. "We sent a vehicle accordingly," he said during a programme for distribution of Eid clothes among the poor on Dholaipar High School ground.
Babul's father-in-law Musharraf Hossain, himself a former police official, said it is a positive development that two suspects have been arrested and made confessional statements.
"Now their statements have to be verified," Musharraf told The Daily Star last night.
He also pointed to the fact that criminals used knives, firearms and a motorcycle but not all of those were recovered. Though a motorcycle has been found, it needs to be ascertained if that is the one used by the killers, he added.
Asked about his son-in-law's suspected link with the murder, he said he does not believe any such stories.
Babul made some enemies because of his achievement in service, he said. "So any information given against him should be verified even if it takes months."