Career crafting session with SevenSages powered by The Daily Star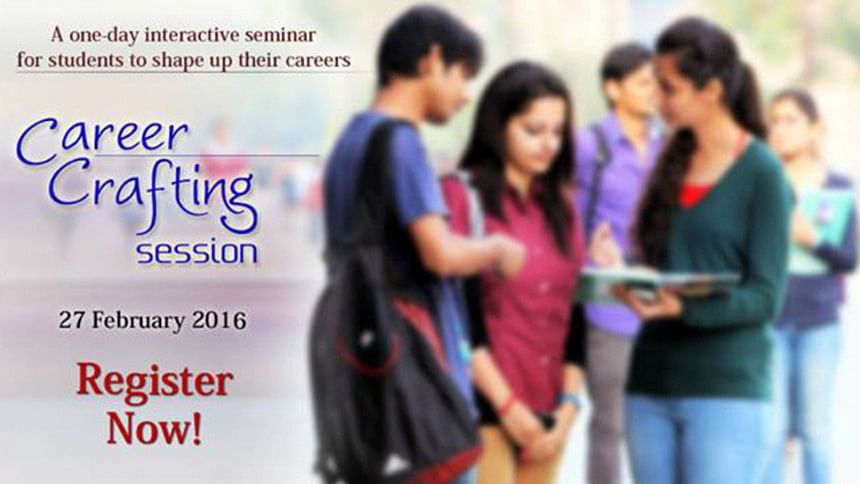 A lot of students wonder what they want to become in their lives, what they are good at and fumble on the readily available options even if their potential lie on somethign else. A lot of professionals also waste a lot of time doing things they don't want to do. And as a result, they cannot utilise their full potential, perform average and get frustrated at the end of the day.
Students who are looking for guidance to shape up their careers can join the seminar titled 'Career Crafting'. They need to register beforehand.
To register please visit: http://goo.gl/forms/0PF3Gdxf0o, says a press release
Indroneil Mukerjee, a transformational coach and learning consultant from India, will conduct a training session in the seminar which will be held at Ispahani Building in Motijheel C/A.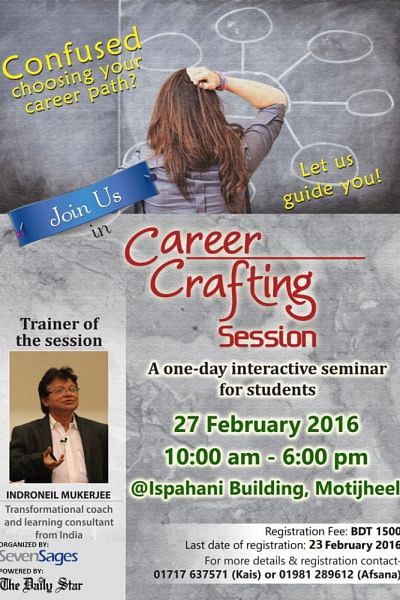 Mukerjee worked with organisations like HP, Lenovo, Symphony, Tech Mahindra etc. and an expert in applied behavioral, causal and ontological process, a specialist in Appreciative Inquiry and a pioneer in Transformational Learning, Coaching and Consulting and transformed lives of close to 5000 individuals working with more than 30 business corporations.
The seminar is organised by SevenSages and powered by The Daily Star.
Interested persons also can join the event on Facebook here: https://www.facebook.com/events/1145783298766450/