World's tiniest monkey born in England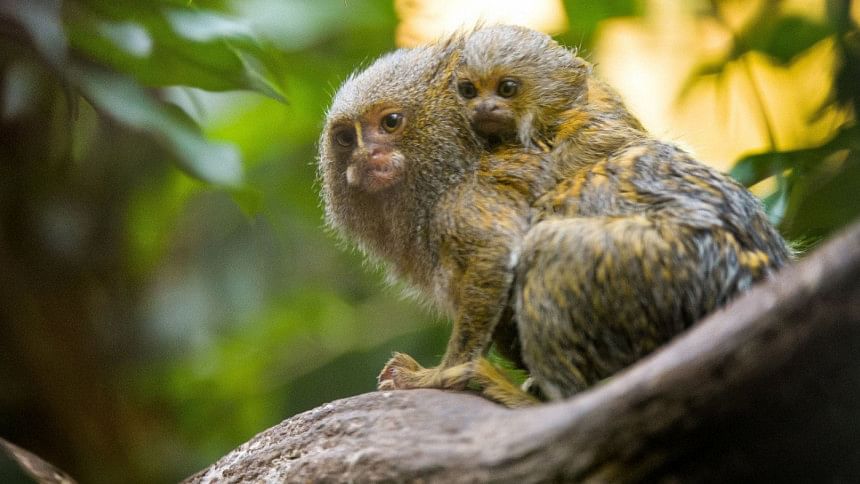 A tiny Eastern pygmy marmoset, the smallest type of monkey on the planet, has been born at Chester Zoo, reports Yahoo News.
The mini-monkey was spotted on dad Gumi's back as it made its debut at the north-west English zoo.
It is not yet known what sex the new born is and has yet to be given a name.
When fully grown, the baby will reach the grand height of five inches and weigh just 150 grams, Yahoo News reported.
The South American primates are native to the forests of Brazil, Ecuador and Peru.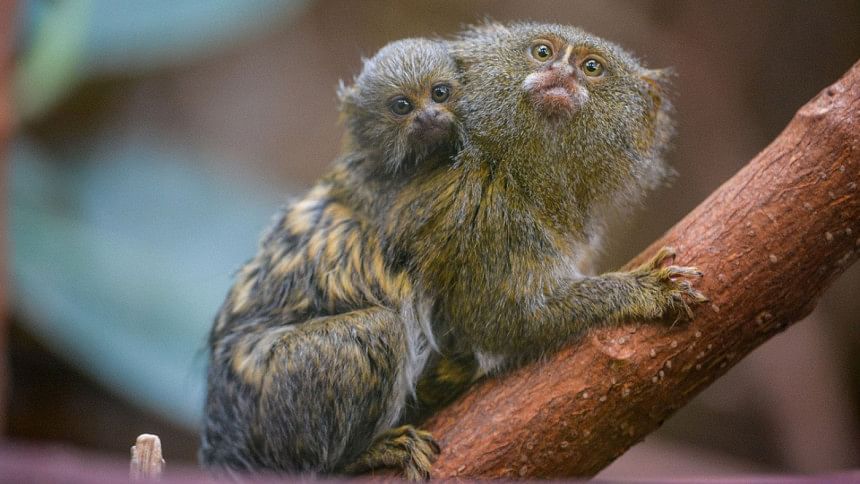 However, they have come under threat in recent times, threatened by habitat destruction and also being captured for the pet trade.
But despite their tiny size, the marmosets give off a loud noise.
Their whistles and squeals can be heard throughout the rainforest.
The species has a specialised diet which includes eating insects, fruit and tree sap.