Whale carcass washes ashore in Cox's Bazar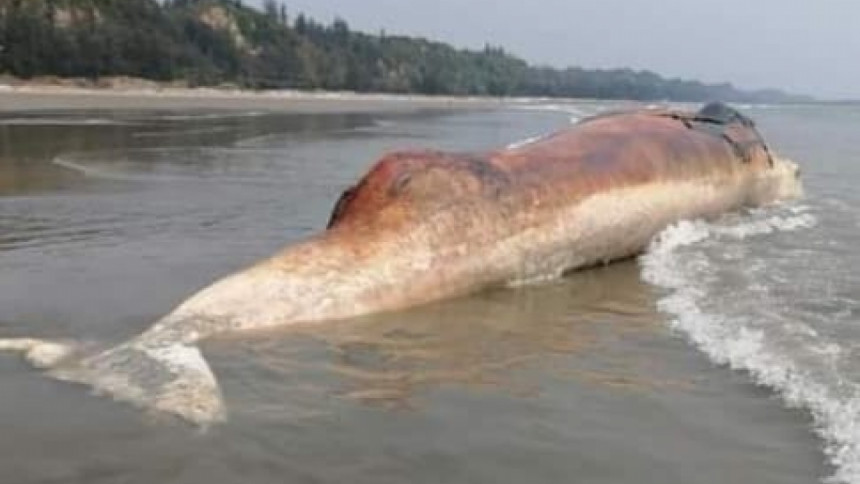 A whale carcass washed ashore at Himchari beach in Cox's Bazar this morning.
The dead marine mammal is around 30 feet long and is assumed to have weighed five tonnes.
Humayun Kabir, divisional forest officer (DFO) of Cox's Bazar (South) told The Daily Star that tide washed the whale ashore at Himchari beach on Friday morning.
"We have asked for veterinary surgeon from wildlife and nature conservation division to determine the cause of death," he added.
The species of the whale is yet to be known, he added.
Md Amin Al Parvez, additional deputy commissioner of Cox's Bazar district administration told The Daily Star from the spot that they were trying to know how it died and take necessary step to conserve it if experts can determine its conservation value.