Dhaka air remains 'unhealthy'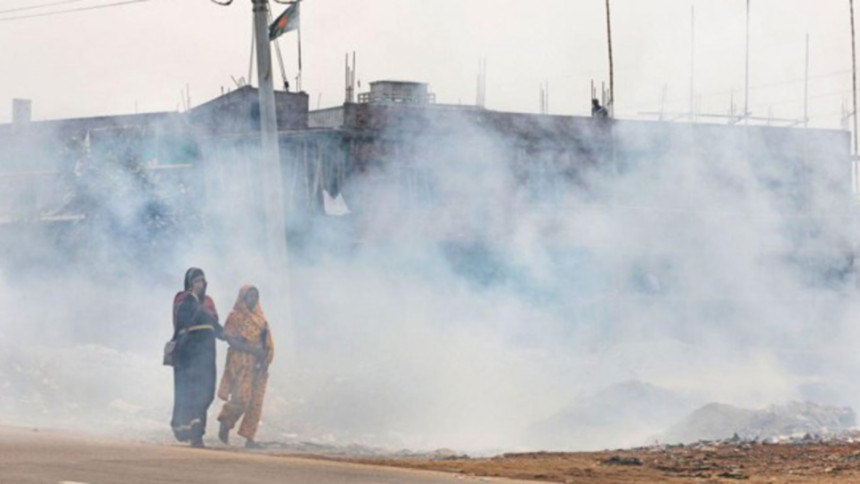 Though Dhaka did not take the spot of the world's most polluted city, its air quality remained "unhealthy" yesterday.
With an air quality index (AQI) score of 112 at 9:01am,  the metropolis ranked sixth in the list of cities with the worst  air.
Indonesia's Jakarta, Chile's Santigao and Pakistan's Karachi occupied  the first three spots, with AQI scores of 171, 154 and 151,  respectively.
An AQI between 101 and 200 is considered "unhealthy", particularly for sensitive groups.
A report by Department of Environment (DoE) and World Bank in March 2019 pointed out that the three main sources of air pollution in  Dhaka are "brick kilns, fumes from vehicles and dust from construction  sites".
As per the World Health Organization, air pollution kills an  estimated seven million people worldwide every year, largely as a result of increased mortality from stroke, heart disease and other conditions.