Bloomberg Philanthropies Awards: DNCC among best climate projects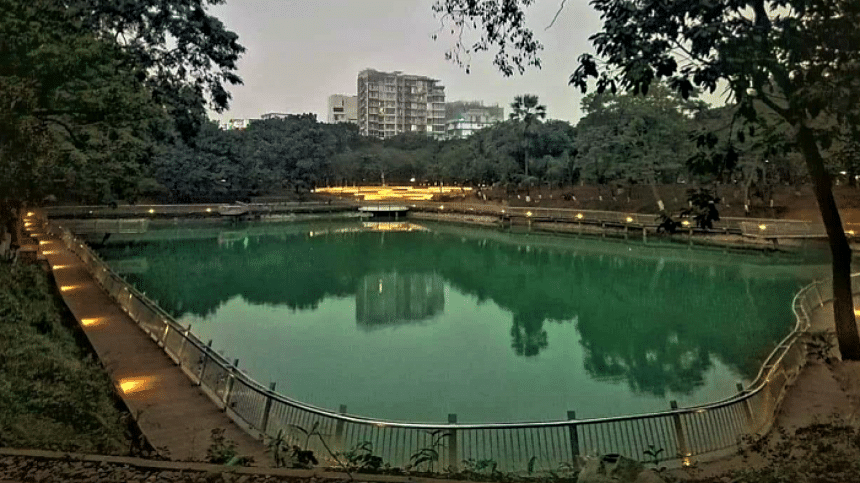 Dhaka North City Corporation has been recognised among the World's Best Climate Projects at the C40 Cities Bloomberg Philanthropies Awards 2022.
C40 and Bloomberg Philanthropies revealed the 10 winners of the 2022 C40 Cities Bloomberg Philanthropies Awards at the C40 World Mayors Summit in Buenos Aires, Argentina, according to a press release published yesterday (October 19, 2022) on Bloomberg.org
Awards were given out in five categories to represent the most ambitious and effective projects undertaken by mayors from across the world to address the global climate catastrophe, aligning with this year's summit theme, United in Action.
Dhaka North City Corporation in Bangladesh was recognized for their work on "Expansion of green spaces to create a greener, more inclusive and livable city in DNCC."
Seventy cities competed for this year's awards. The awards recognise and encourage friendly competition among cities eager to demonstrate effective climate measures and boost global ambition by celebrating pioneering climate projects headed by mayors throughout the world. said the release.
The last seven editions of the awards programme have highlighted some of the world's most ambitious climate initiatives as well as highly replicable best practices. Previous recipients of the prize include London, which was recognized for its groundbreaking 24-hour Ultra Low Emission Zone, it added.
The full list of this year's winners including Dhaka North are:
Addis Ababa, Ethiopia (United to accelerate immediate action in critical sectors): Improving waste management in Addis Ababa through decentralised composting and recycling
Amsterdam, Netherlands (United to accelerate immediate action in critical sectors): Reducing Amsterdam's gas consumption by 15% in 2022
Beijing, China (United to clean the air we breathe): Phasing out coal in Beijing's heating system
Pune, India (United to clean the air we breathe): Rapid electric bus deployment in Pune
Dhaka North, Bangladesh (United to build resilience): Expansion of green spaces to create a greener, more inclusive and livable city in Dhaka North City Corporation
Metropolitan Area of Guadalajara, Mexico (United to build resilience): "Nidos de Lluvia": strengthening local water resilience in the metropolitan area of Guadalajara
Freetown, Sierra Leone (United to innovative): #FreetowntheTreetown: planting and digitally tracking Freetown's trees
São Paulo, Brazil (United to innovative): São Paulo's Sustainable School Menu: reducing food insecurity via local production and climate-friendly options
Seattle, USA (United to build a climate movement): Tackling inequity with Seattle's Green New Deal