Pvt power plants on heavy fuel: Standoff over unpaid bills hurts consumers
Govt owes Tk 16,000cr to independent electricity producers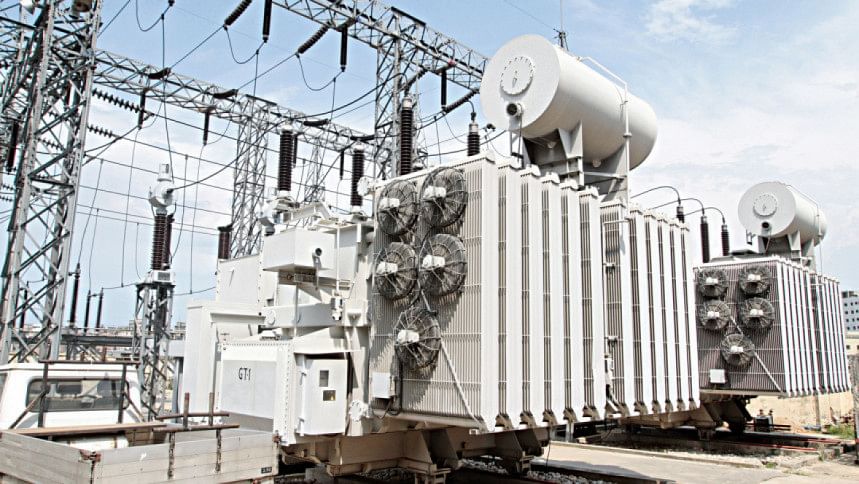 A standoff over unpaid bills between the government and independent power plants that run on heavy fuel oil is hurting people when they are enduring the worst power crisis in a decade.
The government owes a staggering Tk 16,000 crore to independent power producers, and owners of the plants say this is dissuading them from importing fuel for the plants.
Import data of July to October says 26 private plants imported Tk 12,517 crore worth of heavy fuel.
The Tk 16,000 crore bill includes the price of fuel, power purchased by the government, and capacity charge, which the government is legally obligated to pay even if it does not buy power from a plant.
The independent power producers (IPPs) import heavy fuel oil on their own. They charge the government a three percent interest on the import bill anticipating delays in payments.
But even that is not enough anymore, plant owners say, adding that they have not been paid for five months.
While long-term independent power plants, with not that high profit margins, may get a certain leeway from the government, activists question whether the short-term rental power plants operating with high profit margins are now holding citizens hostage over an unpaid bill, albeit a large one.
Power Division Secretary Mohammed Habibur Rahman acknowledged the problem and said, "We are trying to solve the problem. We are trying to pay the arrears from May to encourage them to continue importing fuel."
But just yesterday, 48 power plants were sitting completely idle citing fuel shortages and engine problems. Nearly a quarter of them run on heavy fuel oil and 10 of those are privately owned.
A further seven were running at less than 30 percent production capacity.
Heavy fuel oil-run private plants generate 3,720MW, but the production dropped by about 500MW this month, according to the data of Bangladesh Power Development Board (PDB).
"It is stipulated [in the deal] that the government clears bills by 45 days," said Imran Karim, president of Bangladesh Independent Power Producers' Association.
"This is hampering fuel imports," he added. "The unpaid bills have mostly hampered small- and medium-sized power plants, which have exhausted their banking lines and can no longer open lines of credit."
"Even if the government settles the payments now, it will not reflect the current exchange rates [of dollars], so there will be a deficit," said Karim.
Speaking to The Daily Star last Saturday, PDB member (generation) Mohammed Ashraful Islam said, "We are undergoing a crisis and I am contacting power plants to ask them to produce."
"Most of the IPPs are now using this crisis to create pressure on the government. The small power plants can have problems but what about the big companies? Anyone can buy fuel from Bangladesh Petroleum Corporation," said Hasan Mehedi, member secretary of Bangladesh Working Group on External Debt.
Fuel import data shows that heavy fuel oil imports decreased by 19 percent last month, compared to the month before.
This month, even though a third of the month has gone by and power plants are sitting idle citing fuel shortages, the amount of fuel imported is only about 10 percent of that imported in August.
Only four power companies imported heavy fuel oil this month -- Acorn Infrastructure Services, Anlima Energy Ltd, Baraka Shikalbaha Power Limited, and Kanchan Purbachal Power Generation.
They imported about eight crore tonnes, worth about Tk 495 crore.
The plant of Kanchan Purbachal Power Generation, which received its shipment on October 10, was sitting idle yesterday.
Two of Sinha Peoples' Energy's plants – the rental Amnura 50MW and the IPP Katpotti 52 MW-- were sitting idle yesterday, but the company had not imported fuel since July, import data shows.
Arifur Rahman Sinha, the representative of Sinha People's Energy, was called several times yesterday for comments but his phone was found switched off.
Experts and activists question whether the heavy fuel oil-run short-term plants, which are underproducing and not importing fuel, have any solid grounds to do so.
By design, short-term rental power plants are taken on board for three-five years and are supposed to recover their investment within that time. But multiple renewals over the decades means they recover their investments several times over and provide some of the most expensive electricity in return.
Speaking to this newspaper recently, Mohammad Hossain, the director general of the Power Cell, had said, "When deciding the unit price at which electricity is bought, the rental charge is divided by the number of years of the contract of the rental."
They experienced multiple renewals over the years, keeping provisions for capacity payments intact, meaning they recovered their capital investment several times over.
The Amnura power plant of Sinha, which sat idle yesterday is an example of this -- the plant was finally given a no-energy-no-pay contract in September this year. It has been running for a decade even though it is a short-term rental plant.
"The rental power projects made perfect sense for a short period of time as an emergency measure. Renewing them was a short-sighted decision and we are paying the price for that now," said Mushtaq Khan, professor of economics at SOAS University of London who had published a research paper analysing how power plants got preferential, overpriced deals over the decades.